For their artisan line of handmade candies, Beekman 1802 wanted to showcase the old style of production through the packaging. Antique molds are used to harness the nostalgia of five and dime stores of the past. The two initial offerings were a citrus and butterscotch that came with naming and a story from the founders. 
The product was to be sold in small tins and displayed in a wooden counter display in their flagship mercantile. The imagery of vintage fruit box artwork was an obvious choice that the client was on board with immediately.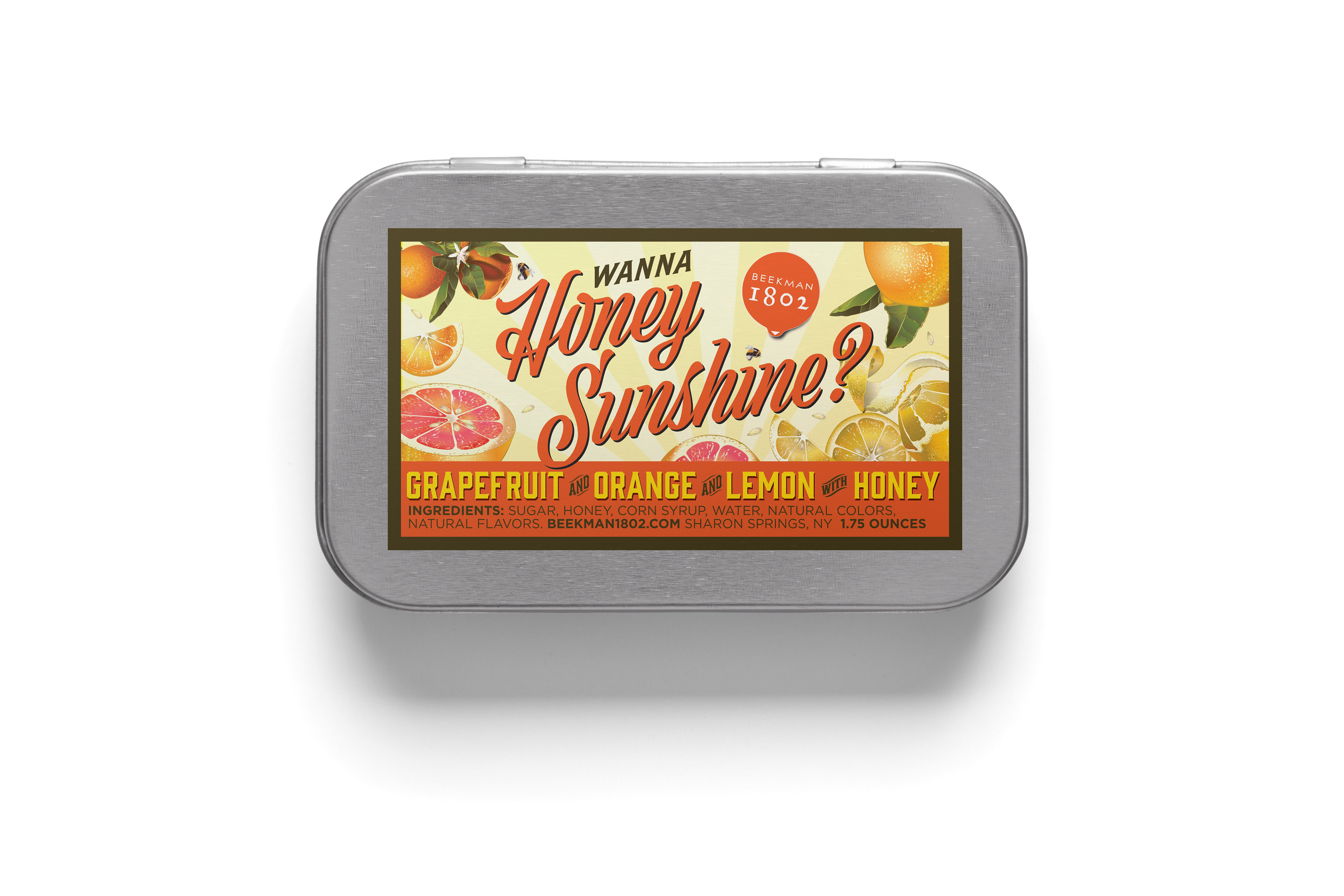 Being a small batch product there was not a budget for custom litho tins, so the sticker is a temporary solution as the brand and its artisans grow together.
Brent, one of the founders, remembers getting in trouble for noisy wrappers during Sunday services as a child. It took a few years to come up with a solution for the individual wrappers, but out victorian inspired graphics were whipped up in no time.