Resurrect Beer
2017 side project where I choose closed breweries across the U.S. and create new offerings that would fit in todays craft beer market. The names will also echo something significant to the surrounding area.
For my 2017 side project, I decided to marry three interests: design, beer, and history. The goal is to resurrect long closed breweries with a fresh look—every Monday through Friday. This 
#ResurrectSeries
 will dive into cities all over the U.S. starting with my local area of Albany, NY and Beverwyck Brewing Company.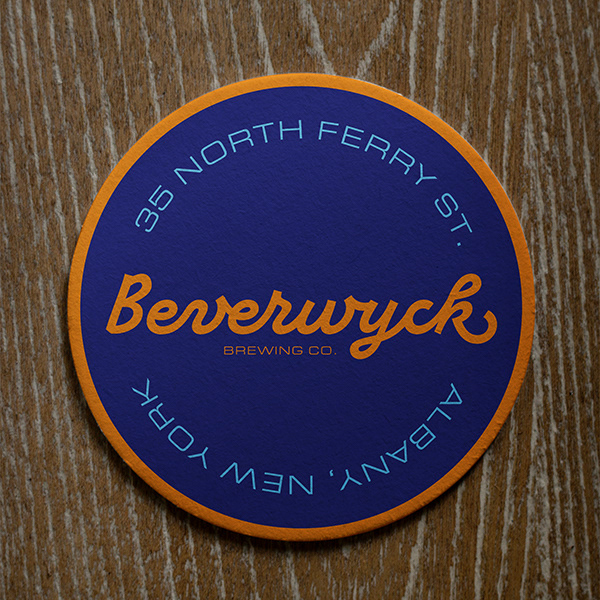 Beverwyck Brewing opened in 1878 on North Ferry Street in Albany, NY. During this time Albany was listed as having 80 breweries. Yes, 80 breweries. Prohibition forced Beverwyck to use its non-alcoholic beverage license to stay open until 1933 when it reopened with beer. F.M. Schaefer & Sons Brewing Co. acquired Beverwyck in 1950 and eventually closed it down in 1972. 
Nothing too strict for any "facts" with this project. It is all in fun and the spirit of enjoying an ale together, so tall tales will likely grace a label or two.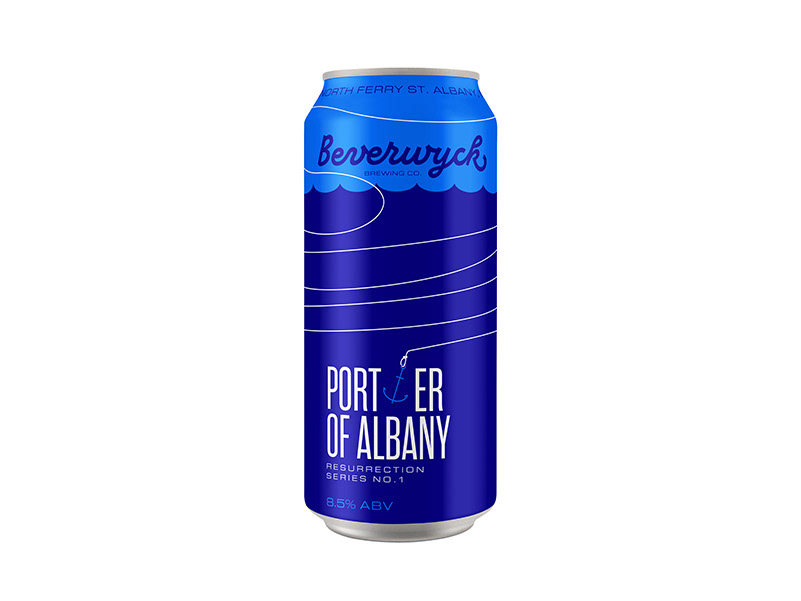 The Albany area wouldn't be anything without being on an early American "highway". Enter the Port—er of Albany at 8.5%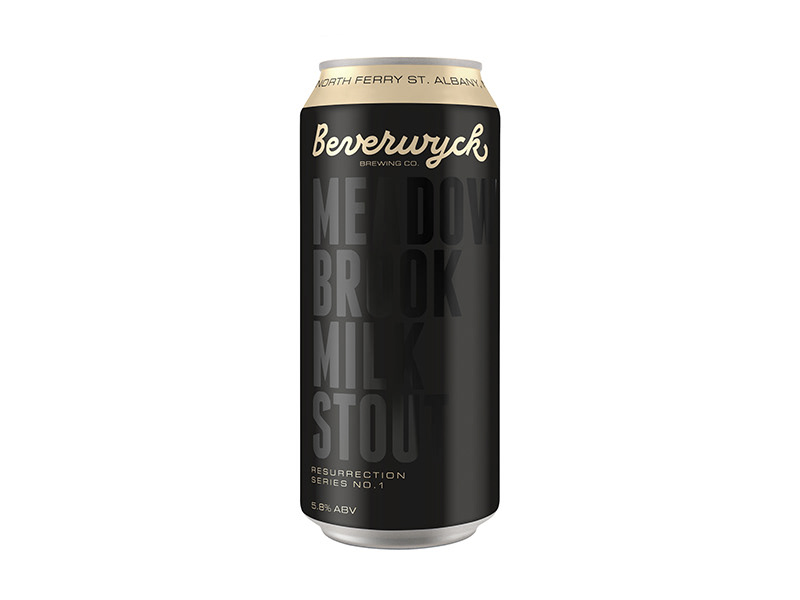 For #2 of the year, I am creating a collaboration that I assume would have eventually happened. Beverwyck Brewing and Meadow Brook Farm in Clarksville for a milk stout. I can remember some family getting the glass bottles delivered and the insulated metal box on the front steps.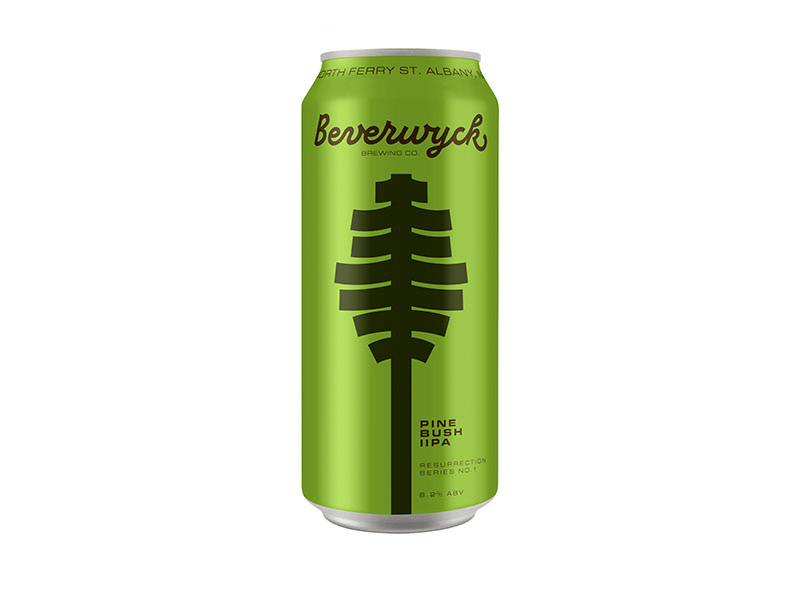 For #3 we explore the Albany Pine Bush; one of the largest of the 20 inland pine barrens in the world. So the obvious style for this ecological landmark is a double IPA. The Boy Scouts taught me to be prepared, so pack two for the trail.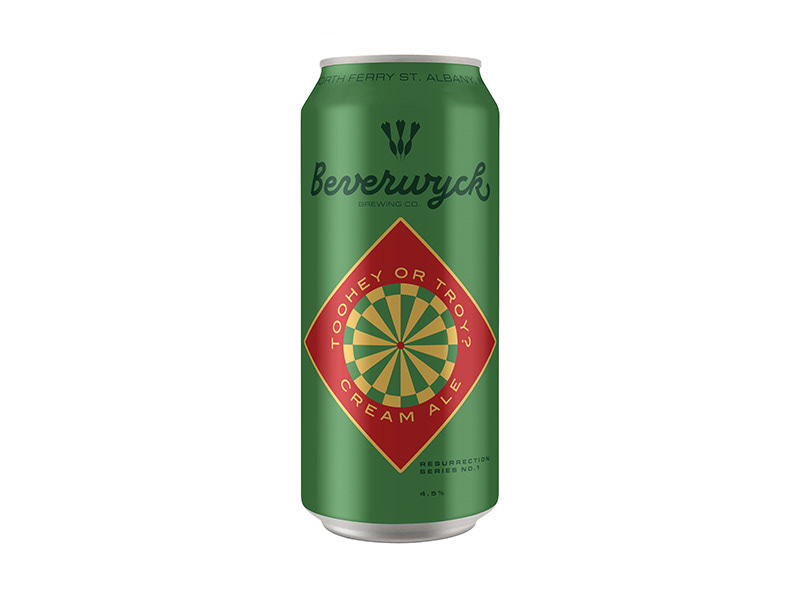 The Troy board… or Toohey board? Called by either name, this type of dart board is from Troy, NY. With large diameter feathered wooden darts you would have to side step the shooting line to fit all three darts in a tight pattern. That is why the board has a larger bull and no triple. Being a solid basswood and double sided make these very long lasting for home or local pubs. If you want one there is a local business in Fonda, NY that sells them: Mohawk Dart Boards. My connection is quite a few family and friends having these in their basement rec-rooms. As a kid, I may have thrown a few darts from across the room—baseball style. *Sorry aunt Joyce & uncle Warren if you're reading this.
The tale of the "baker's dozen" is from Albany? Fable, fact, who cares. Below is the tale from Charles M. Skinner's book Myths and Legends of our Own Land. For the style of beer, I thought a winter ale was in order. Along the same lines as a cookie ale; higher in alcohol and a bit sweeter.
"Baas [Boss] Volckert Jan Pietersen Van Amsterdam kept a bake-shop in Albany, and lives in history as the man who invented New Year cakes and made gingerbread babies in the likeness of his own fat offspring. Good churchman though he was, the bane of his life was a fear of being bewitched, and perhaps it was to keep out evil spirits, who might make one last effort to gain the mastery over him, ere he turned the customary leaf with the incoming year, that he had primed himself with an extra glass of spirits on the last night of 1654. His sales had been brisk, and as he sat in his little shop, meditating comfortably on the gains he would make when his harmless rivals—the knikkerbakkers (bakers of marbles)—sent for their usual supply of olie-koeks and mince-pies on the morrow, he was startled by a sharp rap, and an ugly old woman entered. "Give me a dozen New Year's cookies!" she cried, in a shrill voice. "Vell, den, you needn' sbeak so loud. I aind teaf, den." "A dozen!" she screamed. "Give me a dozen. Here are only twelve." "Vell, den, dwalf is a dozen." "One more! I want a dozen." "Vell, den, if you vant anodder, go to de duyvil and ged it." Did the hag take him at his word? She left the shop, and from that time it seemed as if poor Volckert was bewitched, indeed, for his cakes were stolen; his bread was so light that it went up the chimney, when it was not so heavy that it fell through the oven; invisible hands plucked bricks from that same oven and pelted him until he was blue; his wife became deaf, his children went unkempt, and his trade went elsewhere. Thrice the old woman reappeared, and each time was sent anew to the devil; but at last, in despair, the baker called on Saint Nicolaus to come and advise him. His call was answered with startling quickness, for, almost while he was making it, the venerable patron of Dutch feasts stood before him. The good soul advised the trembling man to be more generous in his dealings with his fellows, and after a lecture on charity he vanished, when, lo! the old woman was there in his place.

She repeated her demand for one more cake, and Volckert Jan Pietersen, etc., gave it, whereupon she exclaimed, "The spell is broken, and from this time a dozen is thirteen!" Taking from the counter a gingerbread effigy of Saint Nicolaus, she made the astonished Dutchman lay his hand upon it and swear to give more liberal measure in the future. So, until thirteen new States arose from the ruins of the colonies,—when the shrewd Yankees restored the original measure,—thirteen made a baker's dozen."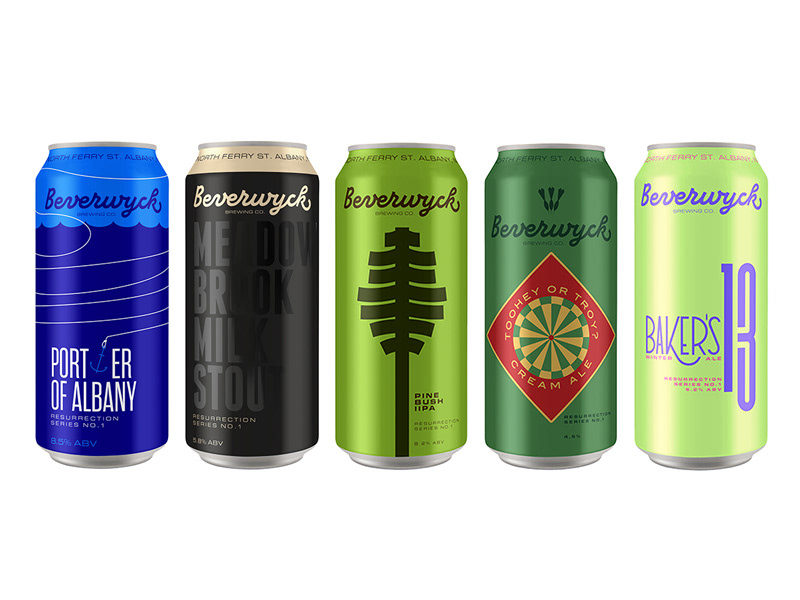 Next up: People's Brewing Company in Duluth, Minnesota. 

Peoples Brewing Company of Duluth was ahead of its time. Founded on socialist principles in 1907 by Martin Smith, F.G. Sandstedt, and Michael J. Gleeson, the brewery stood up to big beer long before it was hip to do so.
In the upper Midwest region, chiefly Minnesota and Wisconsin, we are accustomed to getting a small beer with our Bloody Marys, called a snit. In the 1950s vodka was scarce in the US mostly due to some shenanigans in Russia. Because of this, a relatively new drink, the Bloody Mary, was missing a main ingredient. Minnesotans, long known for their heartiness, gumption, and fondness for plaid, did not take well to the idea of not enjoying a Bloody Mary before going out to cut massive ice cubes out of the lakes. Creatively, they began making Bloody Marys with beer, something that was not experiencing a supply problem. But here's the thing. The cans were typically 10 or 12 oz. of beer. To ensure ideal deliciousness of your Bloody Mary, you don't want the entire beer in your drink. Minnesotans are also, let's say "thrifty". They wouldn't want the extra beer just tossed out or wasted somehow. So the bartender would empty the rest of the beer can into a lowball or large shot glass and serve it to you with your Bloody Mary. *Cue angelic singing* The snit is born. 
*Folklore of the snit as explained on the blog Brunchkateers(dot)com 👆🍺
As I researched Minnesota, I found the sport of bandy. Since it's cold there and you need to stay warm with anything possible, I created a bandy-wine beer to go with this type of game. Brief history below

Bandy is a winter sport that is the precursor to hockey. It is played on ice with a ball and non curved sticks, 11 players on the ice for each team, rink is the size of a football field, goalies have no stick, the goal is the size of a field hockey goal, and there is no side walls to stop the ball. Dating back to the 10th–11th centuries with the modern version in 18th century Russia.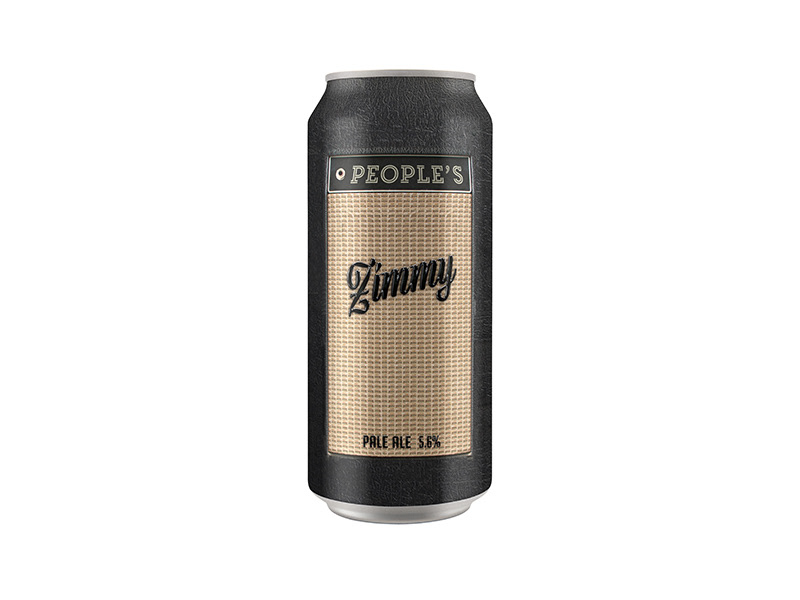 To celebrate one of Duluth's famous (former) residents, we have a can of Zimmy Pale Ale. When he went electric in '65 there was a great shift in his music and his fans view. The Nobel prize was pretty impressive too.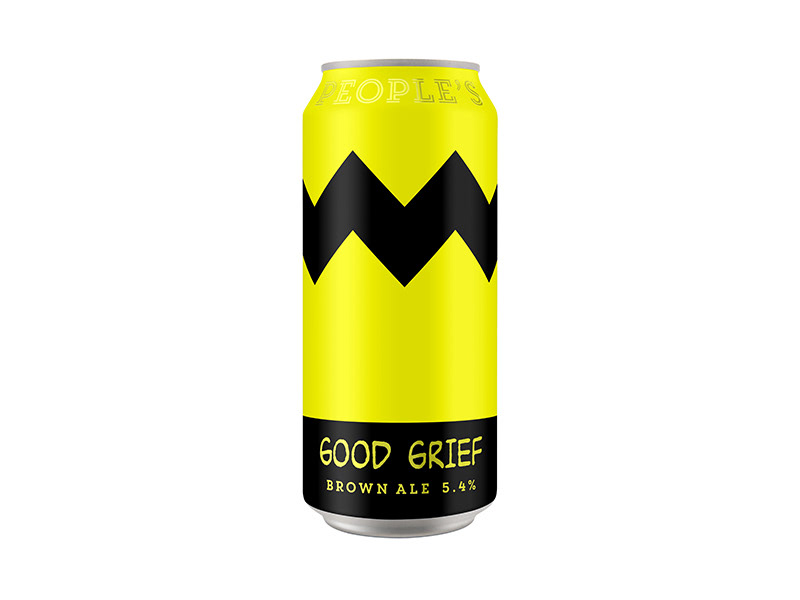 Charles Schultz hailing from Saint Paul, is a point of pride for Minnesotans. People's Brewing would have no doubt given a nod to this iconic, homegrown artist.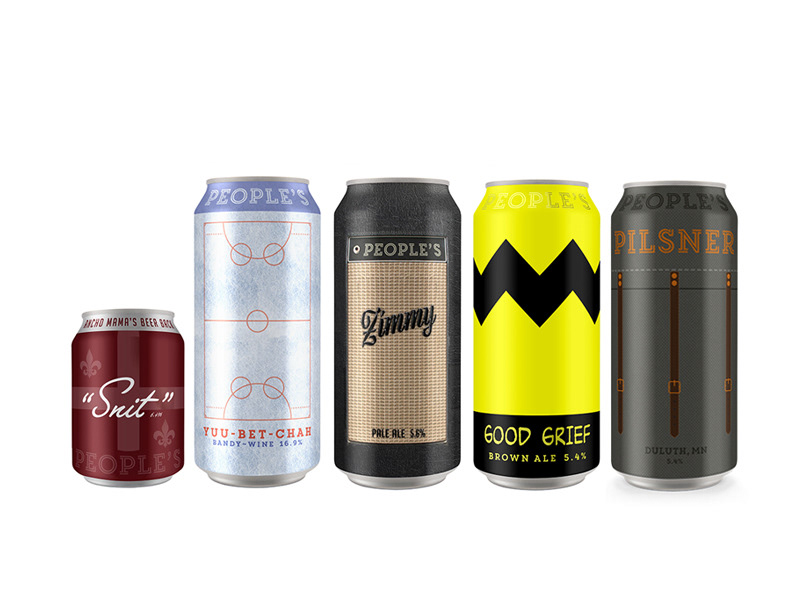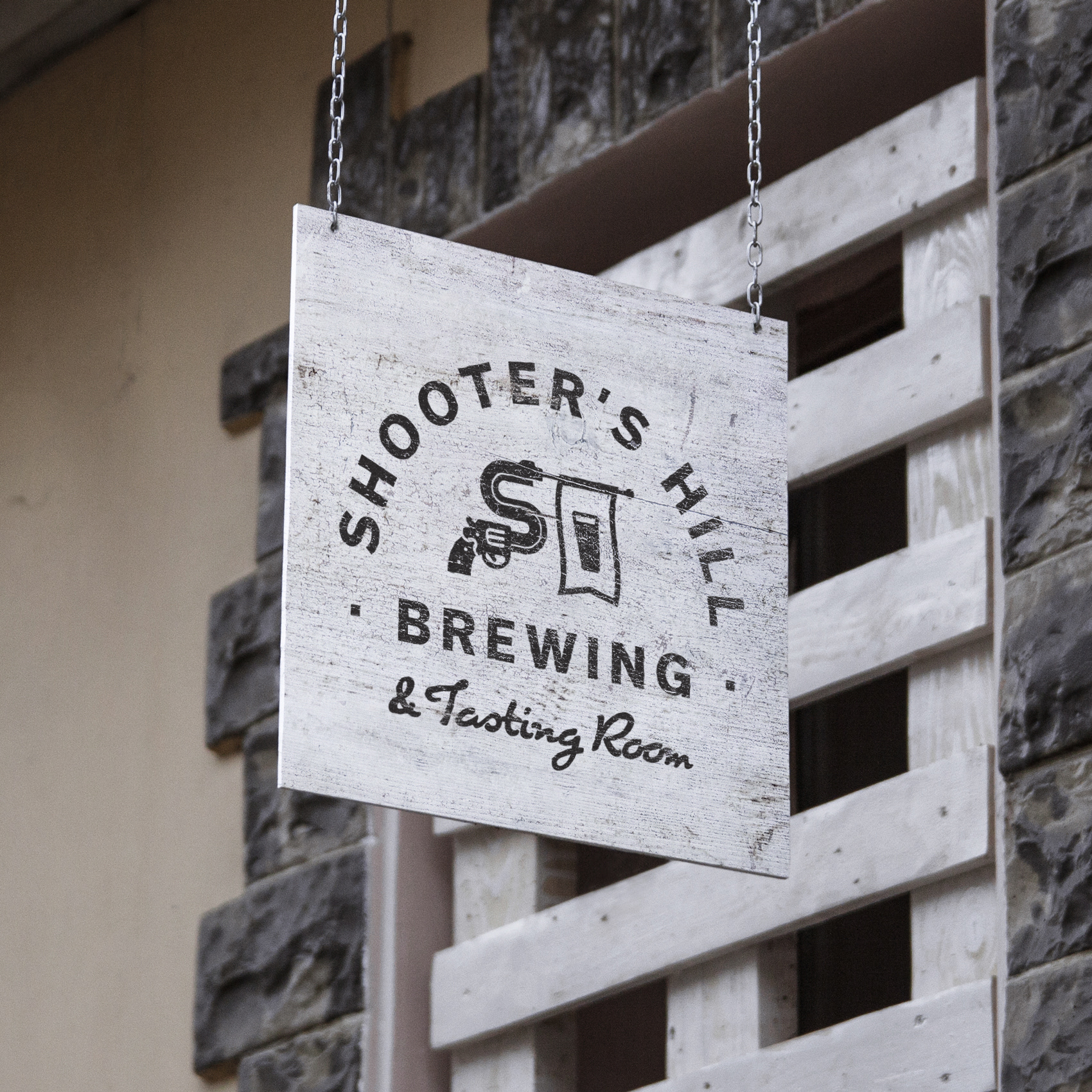 Established in 1858, the brewery took its name from Shuter's (or Shooter's) Hill around which King and Duke Streets now extend. It was also variously called Klein's Brewery or Englehardt's Brewery after two of its proprietors. During its 34-year history, the brewery had several proprietors. It would be considered a micro brewery by todays standards, brewing about 500 barrels of production per year.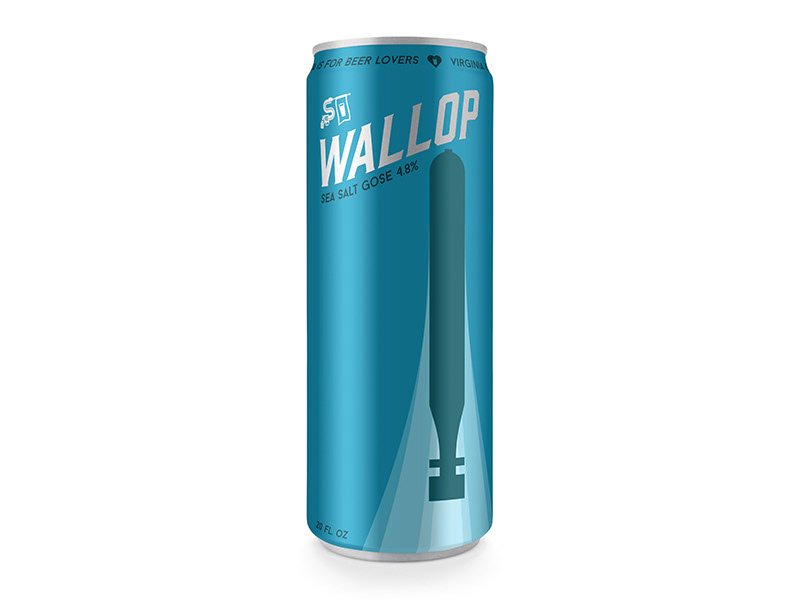 First of the third week in my resurrect beers series is a nod to the @torpedofactory a former actual factory that is now a museum and art center. Also wallop is a navy term for a devastating blow. Cheers VA 🍻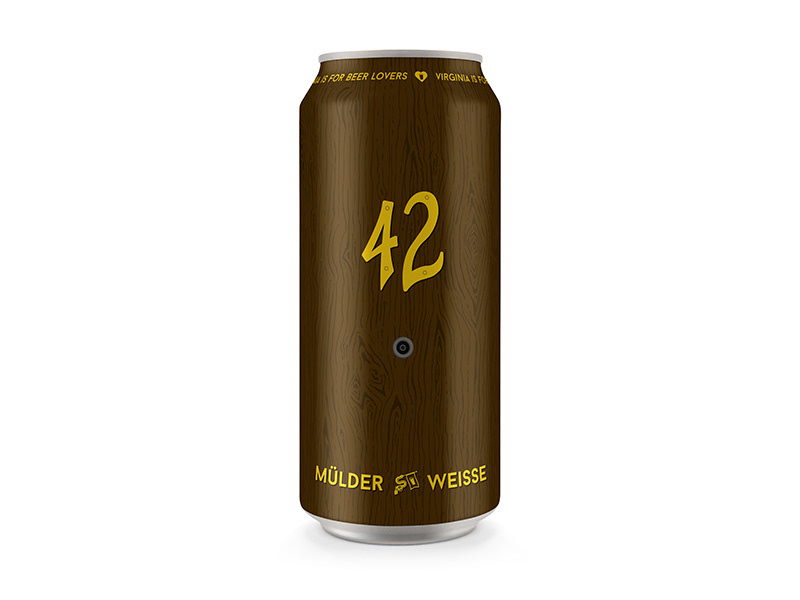 A weisse beer seemed fitting when crossed with Fox Mulder from the X files. His address is the show was given as apartment 42 2630 Hegal Place, Alexandria, VA 23242. Although not actual history, Shooter's would have used this local reference to crate a unique brew.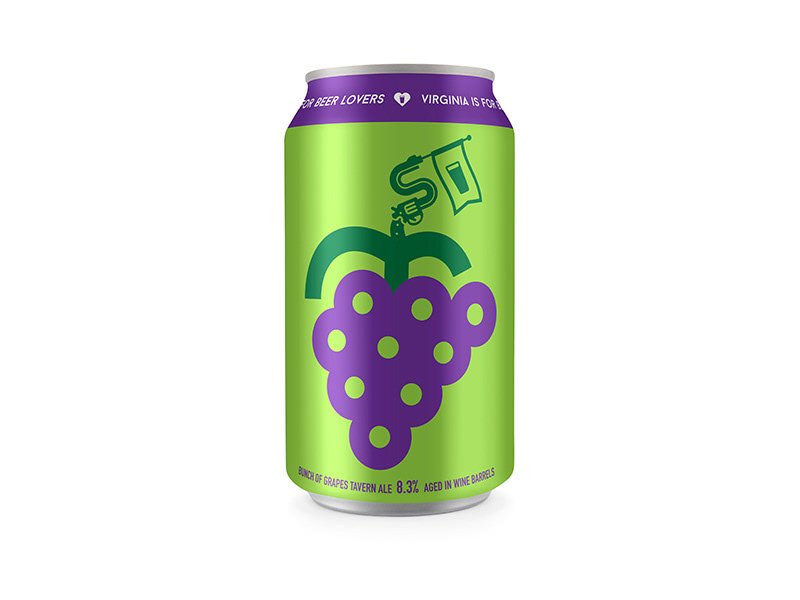 A place to visit while in Alexandria is Gadsby's Tavern. It had been a tavern prior to the Gadsby's name, operating as Mason's Ordinary. This was an interesting side note that "ordinary" was a term used for pubs or taverns in the 18th century. Opening in the 1770's, its famous guests included: George Washington, Thomas Jefferson, John Adams, James Madison, and James Monroe. During its decline, the Metropolitan Museum of Art purchased its architectural contents for preservation and has the historic ballroom on display in NYC. The sign for the tavern had an image of a bunch of grapes which led to the nickname "bunch of grapes tavern".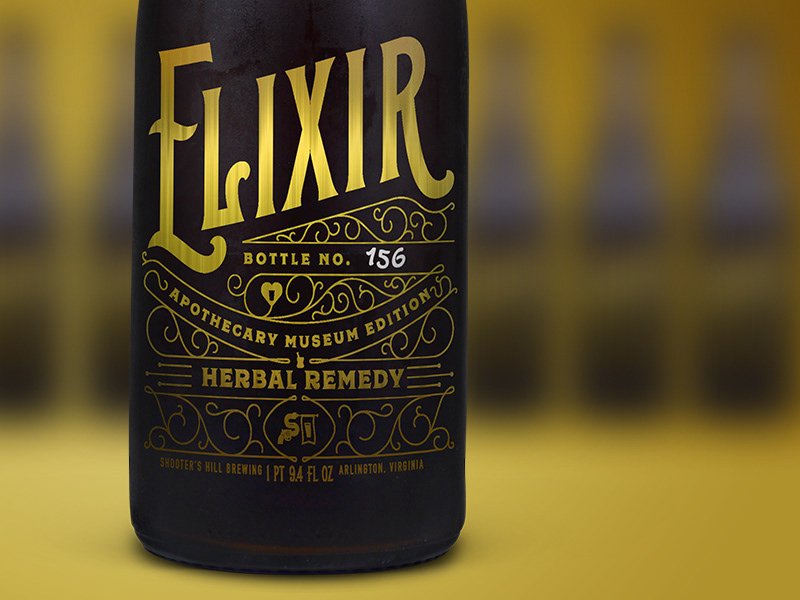 Elixir Saison

This design was inspired by the Almanac bottles of Chad Michael though much less detailed (1 hour limit for each in my series). Some day I'll nail down that ornate style. A must visit in Alexandria is the Stabler-Leadbeater Apothecary Shop. The business was started in 1792 by Edward Stabler. Potent potables for $600 Alex: Once the Civil War erupted, Alexandria was quickly occupied by Union troops – a fact noted in the Leadbeater business' daybook. After the First Battle of Manassas, Union troops poured into Alexandria and the Apothecary's books reported that many soldiers stood in line to buy "Hot Drops", a cough expectorant containing paprika and alcohol. The drops sold for a cent each and sold over $1,000 in one day!
This could be compared to limited release brews with long lines outside just to snag the max allowed. I'm looking at you Tree House and Hill Farmstead.
Next week is Omaha, Nebraska and the forgotten brewery; Willow Springs. From what I could find, it was in business from 1900–1923.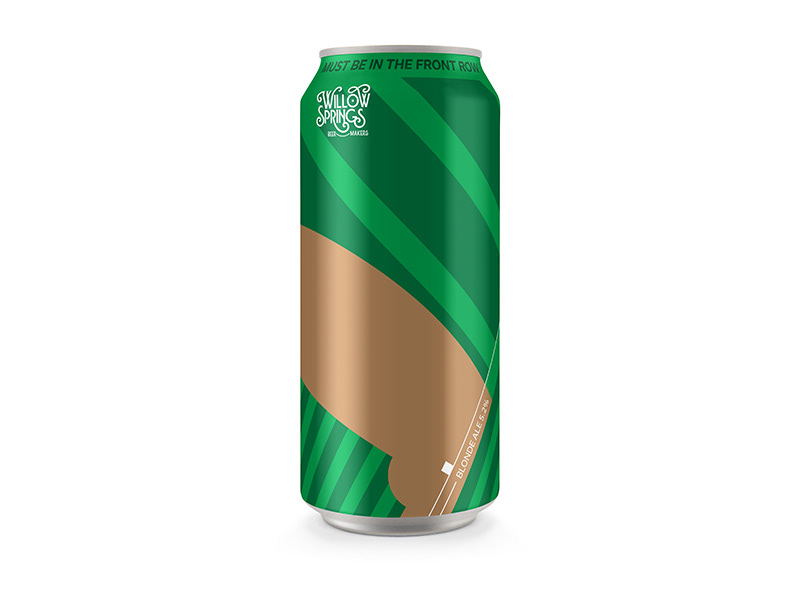 Must be in the Front Row Blonde Ale
The home of the college baseball World Series has been Omaha since 1950. Pair that with the classic line of Bob Ueker and you have the first beer for this week of my 2017 project. Check my website or other shots for the full lineup so far for the Resurrect Beer Series. For this week I am trying to have a more consistent look for the packaging; adhering to the logo's diagonal shadow will be the foundation.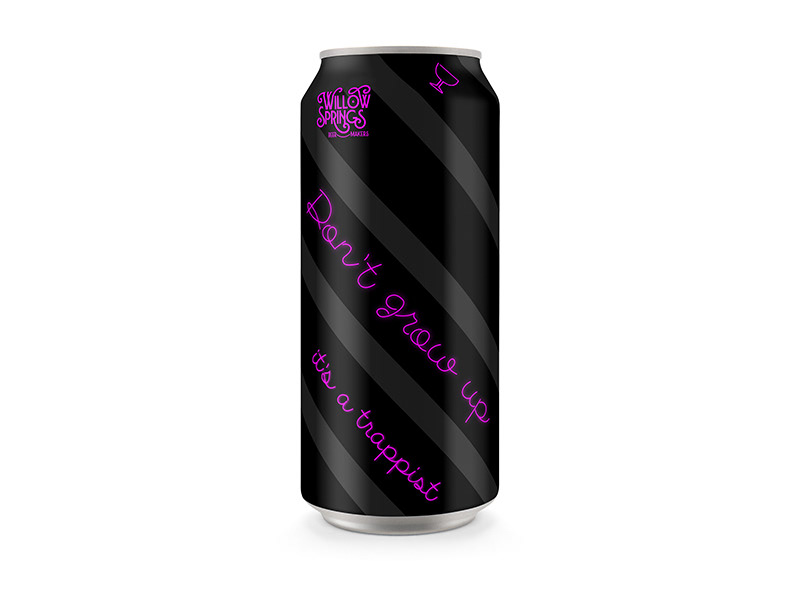 Omaha has one of the coolest places to enjoy a craft beer: @beercade There a few locations throughout the midwest and I'd like to visit all of them. A bar with all vintage pinball and video games, yes please. Way better than modern game room restaurant combos. The quote is a neon sign in one of their locations and I think it should be the tagline for the brand as a whole. So I made it a beer design for this week. While playing some Centipede I'd prefer to have a stronger beer due to long lapses between sips. A Trappist style seemed to make sense and I haven't dome one yet. Not sure if anyone has done this style in a can; might make traditionalists squirm.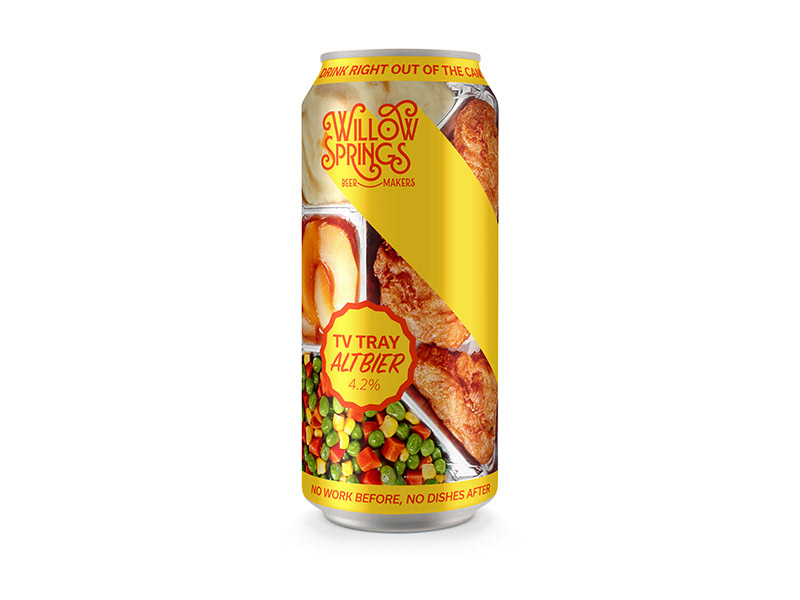 TV tray Altbier

Home of the TV dinner is Omaha, Nebraska. Swanson & Sons began marketing TV dinners in the 50's, and the practice of eating while watching television skyrocketed due to the ease of preparation. The original TV Dinner sold for 98 cents. So an alt-meal deserves an altbier.
Swing Time Helles

One of Omaha's notable residents is Fred Astaire. The kicker (pun intended) is that he was born there because his father landed a job with @storzbrewing I wanted to hint towards his dancing without using an image of Astaire himself. The foot placement charts have always been an interesting piece of design to me and was the first thing to come to mind. A helles seemed like a good choice to sip after a dance session on set.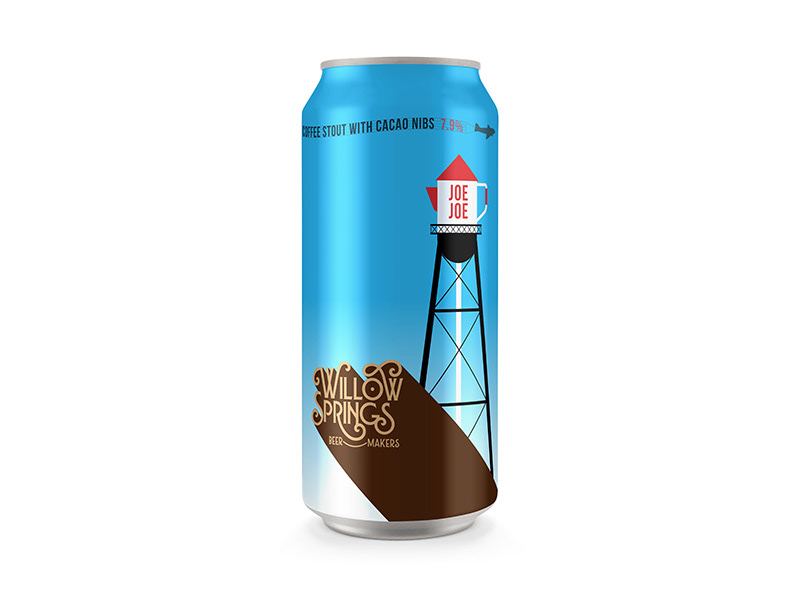 Joe Joe coffee stout

The world's largest coffee pot is located in Omaha Nebraska. The Sapp Brothers skinned a water tower to look like a coffee pot with steaming spout and it lights up from time to time. I like happening upon random attractions like this while traveling.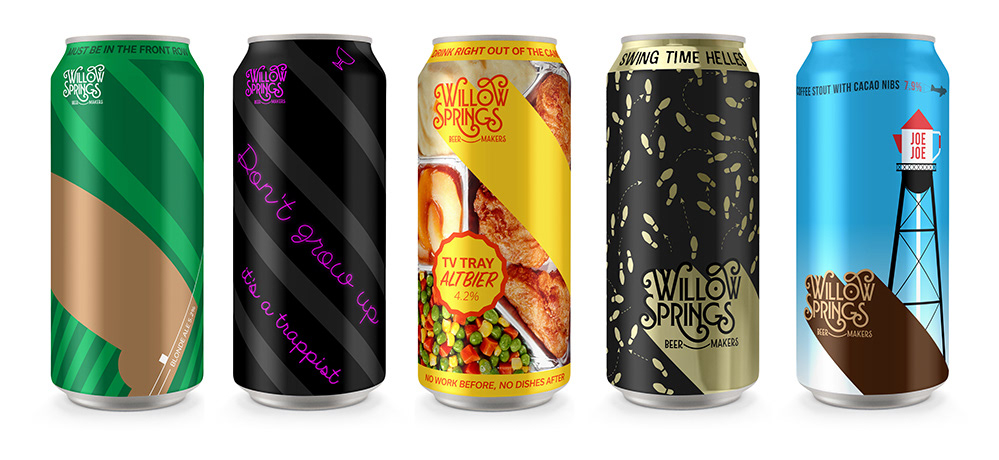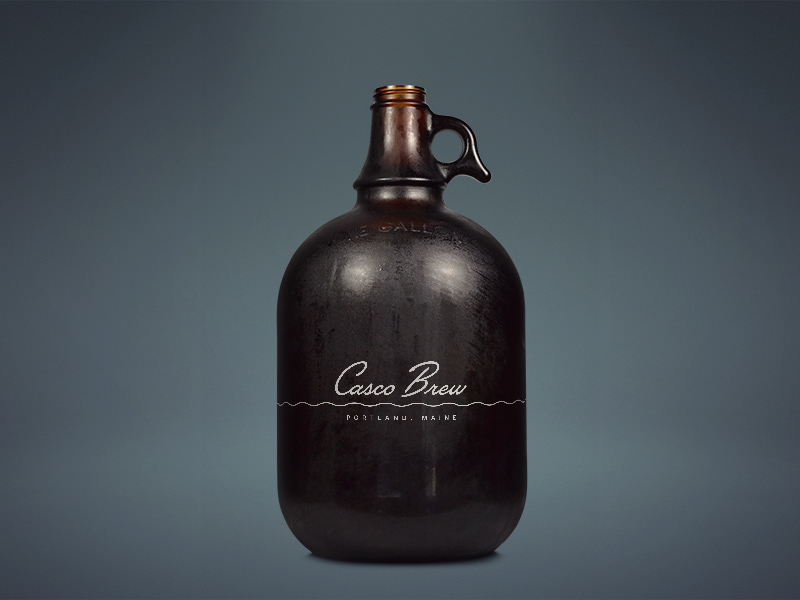 Sneak peek at next week in my Resurrect Series: Casco Brew. Formerly Casco Brewing that closed in 1875 and their opening date is unknown. Located in Portland and referencing Casco Bay. There has been a Casco Bay Brewing in recent years that was purchased by Shipyard Brewing. I decided to stick to the Casco without the bay. For the mark, I wanted to reference the water due to its importance in Maine's history and growth. Lakeside by @marksimonson was a perfect typeface to hug the flow of soft waves and also mimic boat sails.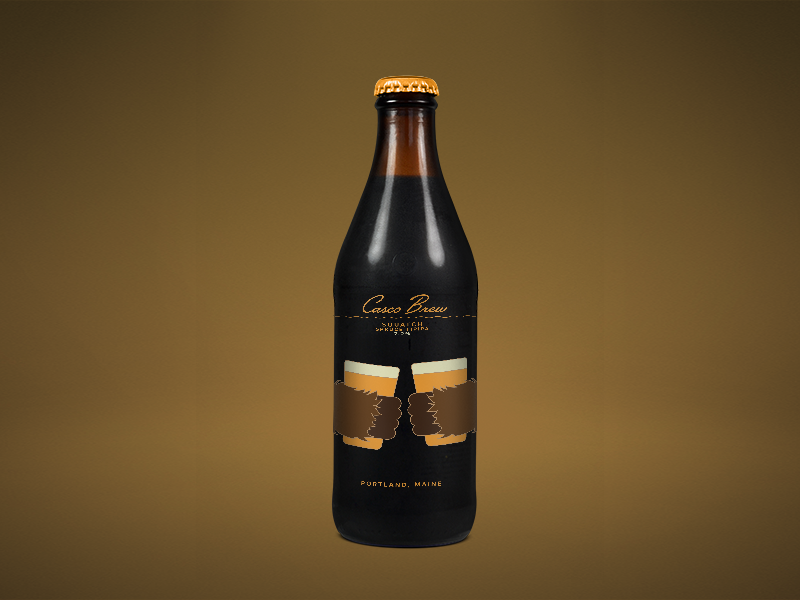 Squatch Spruce Tip IPA

According to Bigfoot experts, Maine is a perfect habitat for the allusive creature. The perfect forests for food and shelter, along with a climate that better matches their furry exterior. What better beer for the deep woods than an spruce tip IPA.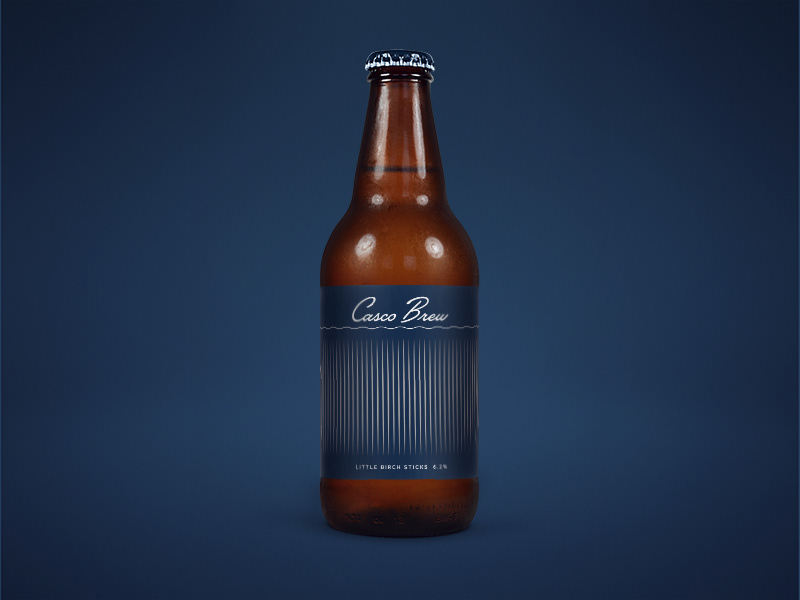 Little Birch Picks aged ale 6.2%

At one time, Maine produced over 90% of all toothpicks in the U.S. Now you have some more useless knowledge, just remember this for watching Jeopardy. I was tempted to do a birch beer, but it didn't quite fit the theme.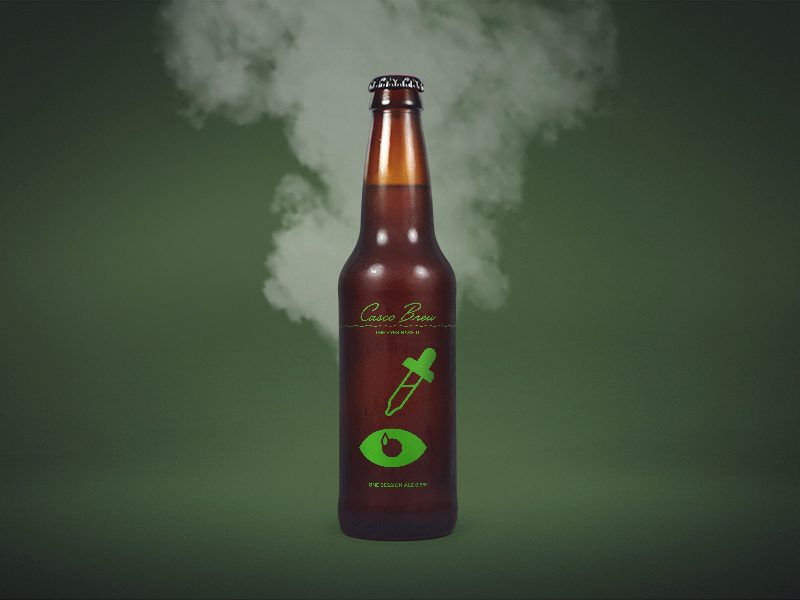 The Eyes Have It: one session ale 8.5%

The first east coast city to legalize recreational marijuana: Portland, Maine. In thinking of a design for a weed beer, I wanted to not use the typical imagery. So I settled on some eye drops and the play on words for voting a measure into law. "One session" ale could be confusing, but it sounded different and these are fake beers. No need to pass this to the left.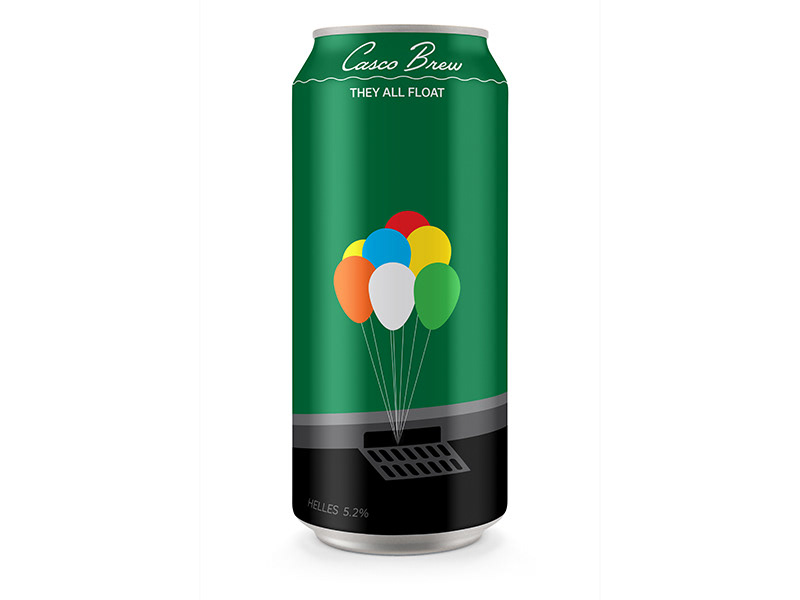 They All Float helles 5.2%

Arguably atop Portland's list of famous natives is author Stephen King One of my favorites is It with Pennywise the clown. His famous line, "they all float down here" had to work its way into today's design. Right Georgie boy? I also am looking forward to the remake @itthemovie2017 *I had to go back to the can for the final Casco Brewery design, which I think I'll stick with for a while.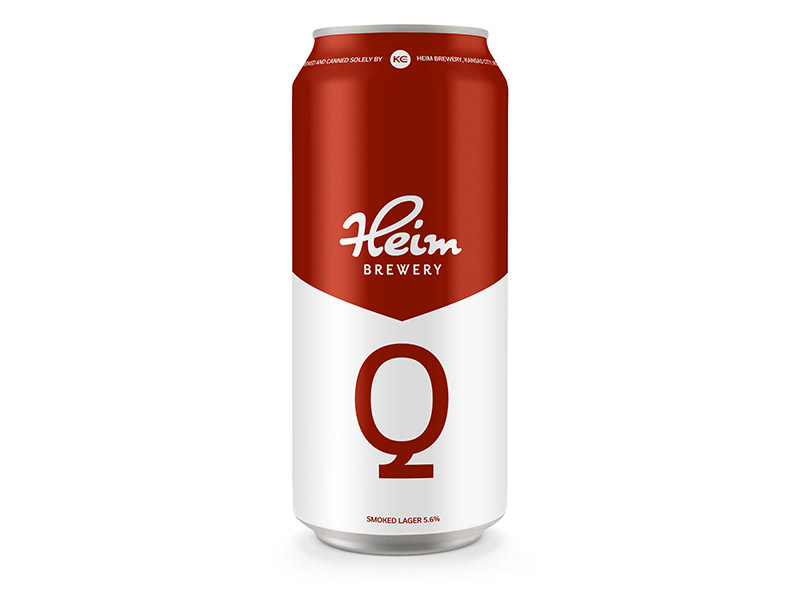 Barbecue capital of the world: Kansas City, Missouri. Book your flights now kiddos, it's time for a food adventure. The most barbecue restaurants per person is a claim to fame that I'm okay with. To match the flavors of barbecue sauce I decided to do a smoked lager. Lighter and flavorful; perfect beer when you're having more than one rib and more than one beer.
The Nelson-Atkins Museum in Kansas City has large shuttlecock sculptures on their massive lawn. The a four-part outdoor sculpture of oversized badminton shuttlecocks by Claes Oldenburg and Coosje van Bruggen. Set up a net and game on. We can have some sandwiches and a few märzen afterwards. *Ask first, I don't know if they allow alcohol consumption in their lawns. 
@nelsonatkins
 was also the site for the 2016 
M
ade in the Middle conference, which is on my list for next time around.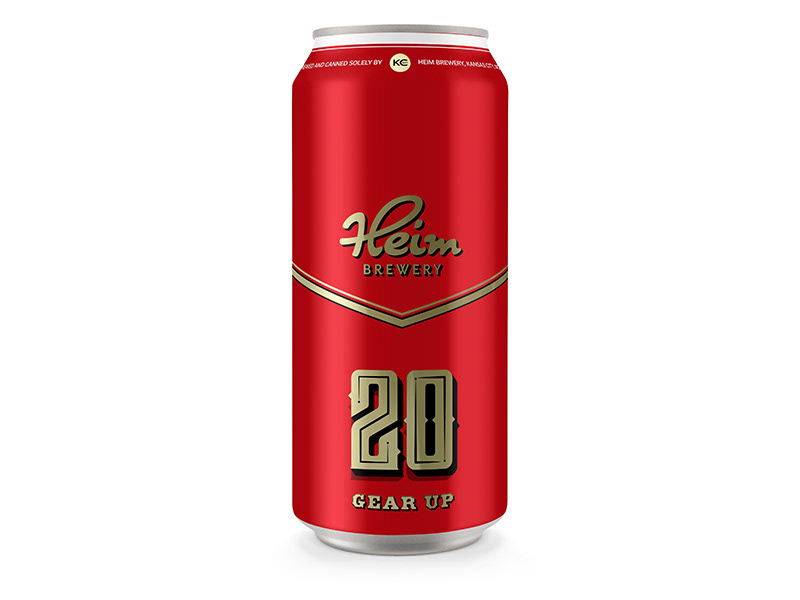 Gear Up Lager
Heim Brewery has a large role in the history of Kansas City, Missouri. There are archives one can read, but also remnants that can be seen around the city. Including the Heim 20 firehouse. I assume that they paid to have this built or sponsored it in some manner. Perhaps to ensure that the brewery didn't burn down, but also to add to the community.  My expert consultant for this design was 
E
ngine 7 Design —Check out Tim's
work
...its cool, he's cool, and he saves lives on the side as a fireman.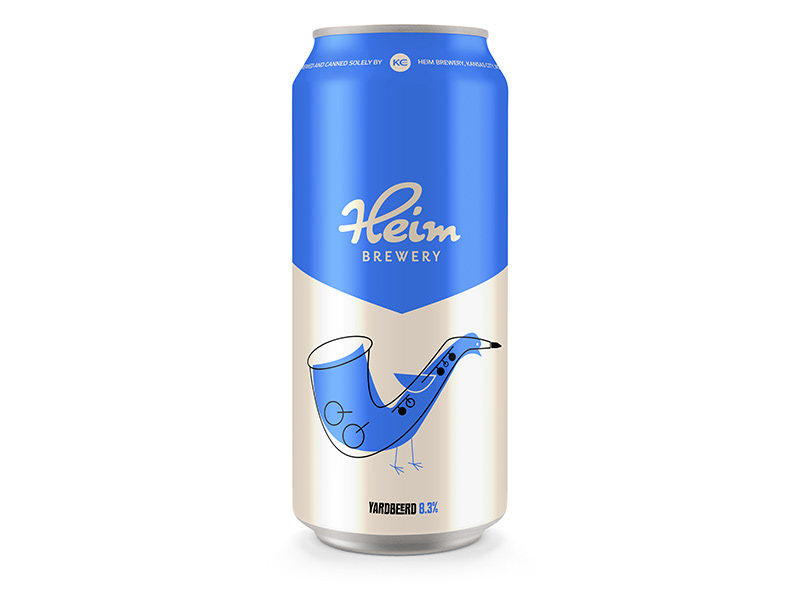 Yardbeerd Porter 8.3%

Raised in Kansas City Missouri, the great jazz saxophonist: Charlie Parker. The "Bird" has been in my head since 1997 thanks to working at Capriccio where his music was often played after the operettas that started the night off. From that start I was lead back to Parker via Gang Starr, which made the adoration for his music grow. Do yourself a favor and put on some headphones, fix a drink, and listen to the album "One Night in Birdland". Uninterrupted, in entirety. It's a good reset when needed. Or if you live in Northeast U.S. It's a good snow day soundtrack.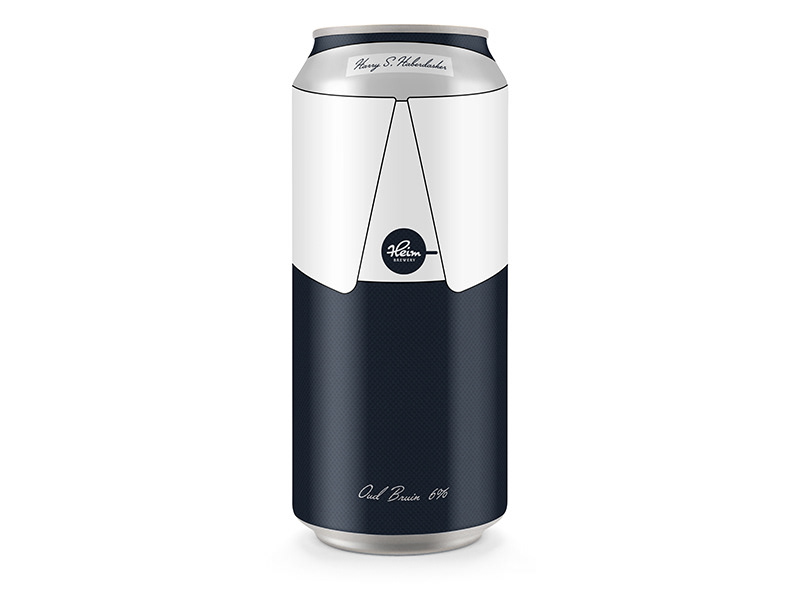 Harry S. Haberdashery: oud bruin 6%

Before entering politics and becoming President of the U.S., Harry S. Truman owned a haberdashery in Kansas City, Missouri. I couldn't find any artifacts or photographs from his shop. If anyone has any, please let me know. I did look at more photo of Truman than ever to see if he seemed like a sharper dresser than other presidents. Not bad.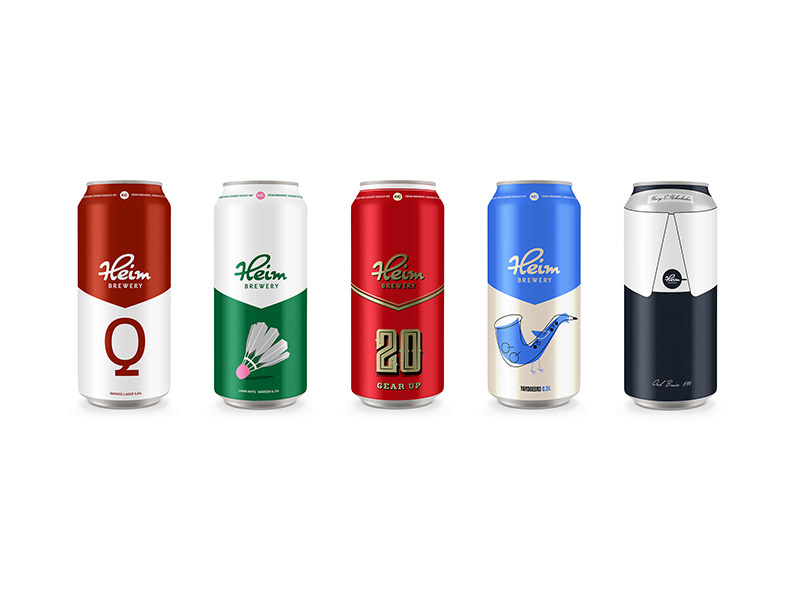 Full set for Kansas City, Missouri.

Next week: Burlington Iowa and Western Steam Brewery.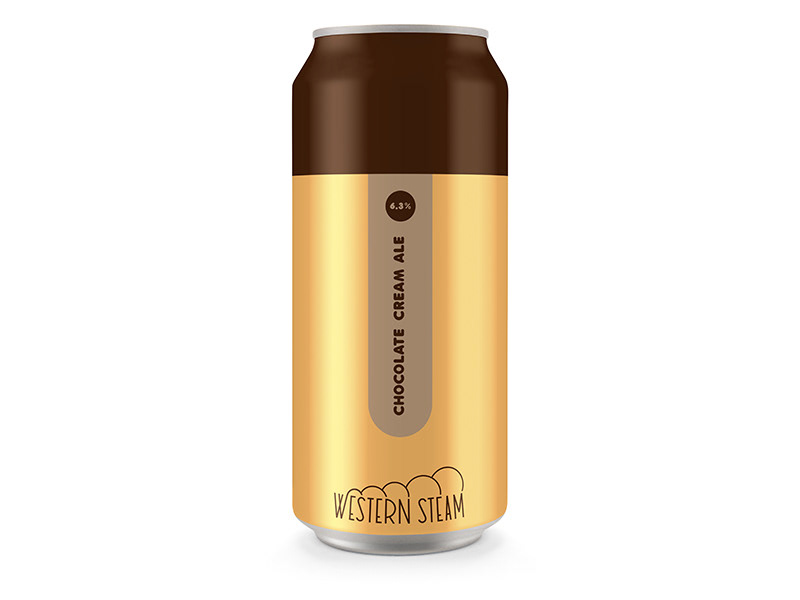 Chocolate Cream Ale 6.3%

The Eskimo Pie was invented in Iowa when a boy was having trouble deciding on what to spend his money on: ice cream or a chocolate bar. Christian Nelson—the candy store owner—decided it should be paired together somehow. Once he perfected the method for coating a bar of ice cream with chocolate, it was named the "I-Scream Bar". Local manufacturer Russell Stover struck a deal with Nelson to mass produce the bars under the name Eskimo Pie.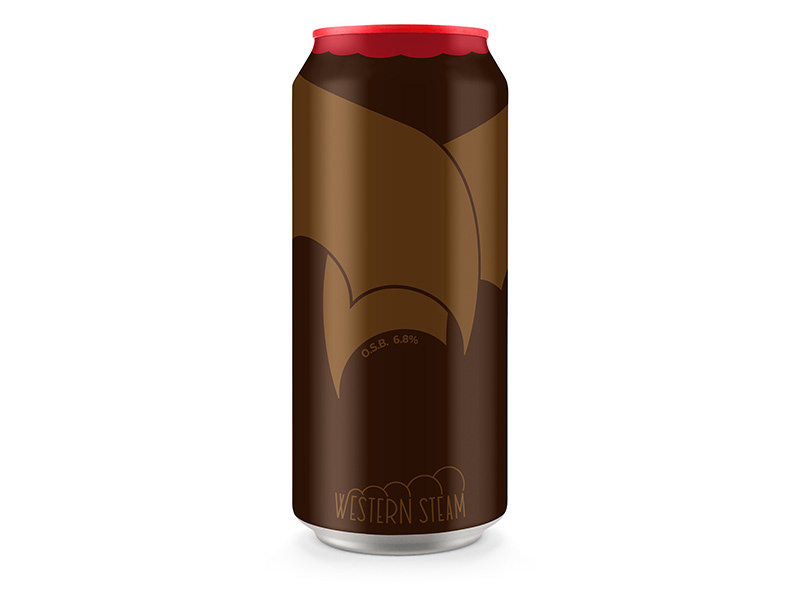 Ozzy Special Bitter (OSB) 6.3%

To celebrate Iowa history and Valentines Day, we revisit the moment when Ozzy bit the head off of a live bat. In 1982 at a concert in Dubuque, a fan threw a live bat on stage. Thinking it was not real he decided to be a showman and bite the head off. The show went on and so did he until he visited a hospital after to start a rabies treatment. If your sweetheart gets you a chocolate bat, you know what to do. 
White Ale: fridge keg

Where did Winnebago's begin? Winnebago county in Iowa in 1958. To tie this Iowan history into my project, I've done a keg. It has the look of the textured sides just like a camper and I have yet to do a keg.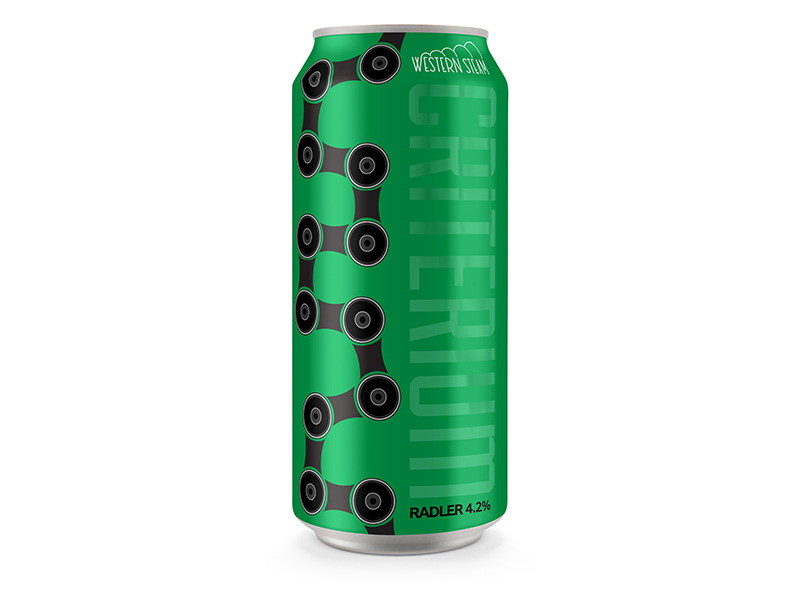 Criterium Radler 4.2%

East coasters: no need to head all the way to San Francisco for your windy street fix. Burlington Iowa has snake hill, which Ripley call the "Crookedest Street in the World" and included it in his "Believe it or Not" column. Being a steep hill that connected two neighborhoods, the three German immigrants that conceived the idea mimicked vineyard pathss they had seen in France and Germany.

It is also home to the annual uphill bicycle race: the Snake Hill Criterium. The lap course winds up Snake hill which is 275 feet long, has five switchbacks, and a sixty foot climb.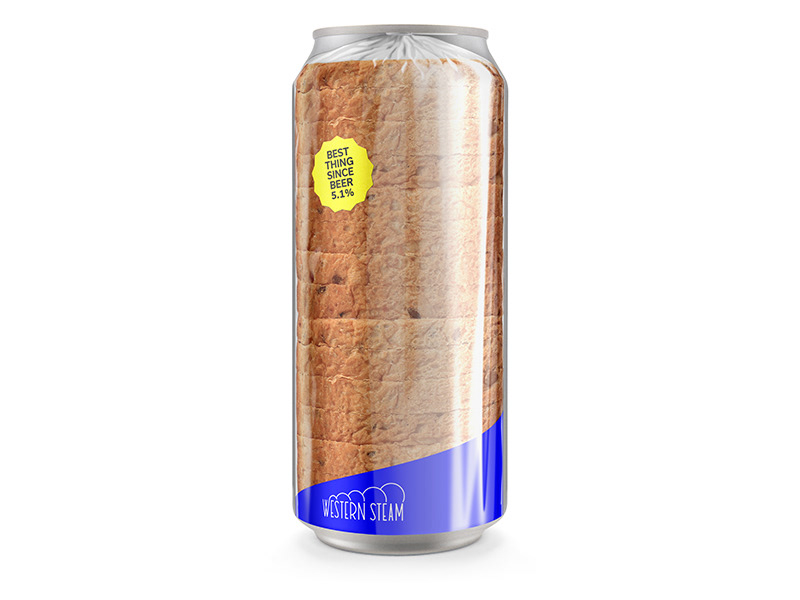 Best Thing Ale 5.1%

Otto_Frederick_Rohwedder of Davenport, Iowa invented the first prototype of a bread slicing machine. It was destroyed in a fire in 1912, then he had another working prototype in 1928. As commercially sliced bread resulted in uniform and somewhat thinner slices, people ate more slices of bread at a time, and ate bread more frequently, because of the ease of eating another piece of bread. This increased consumption of bread and, in turn, increased consumption of Spread (food), such as Jam, to put on the bread. "The best thing since sliced bread" then became a common phrase. Although a writer for The Kansas City Star wrote that "the phrase is the ultimate depiction of innovative achievement and American know-how." For the design, I was thinking the phrase for sliced bread should've been, "the best thing since beer". So I decided to do packaging on packaging…sort of a design turduken.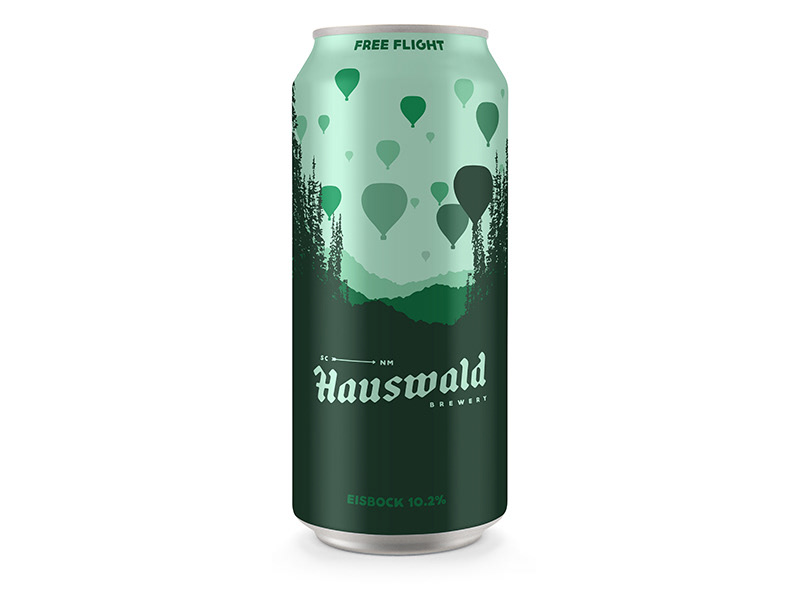 Free Flight Eisbock 10.2%

New Mexico is home to the largest hot air balloon festival in the world: Balloon Fiesta. "From its modest beginnings in 1972 with 13 balloons launching from a shopping mall parking lot, the Balloon Fiesta has grown to multiple events launching year-round at the custom-designed, 365-acre Balloon Fiesta Park. Our signature event remains Balloon Fiesta—which, with almost 600 balloons, is the largest ballooning event on earth, the most photographed event on earth, and the largest annual international event held in the United States."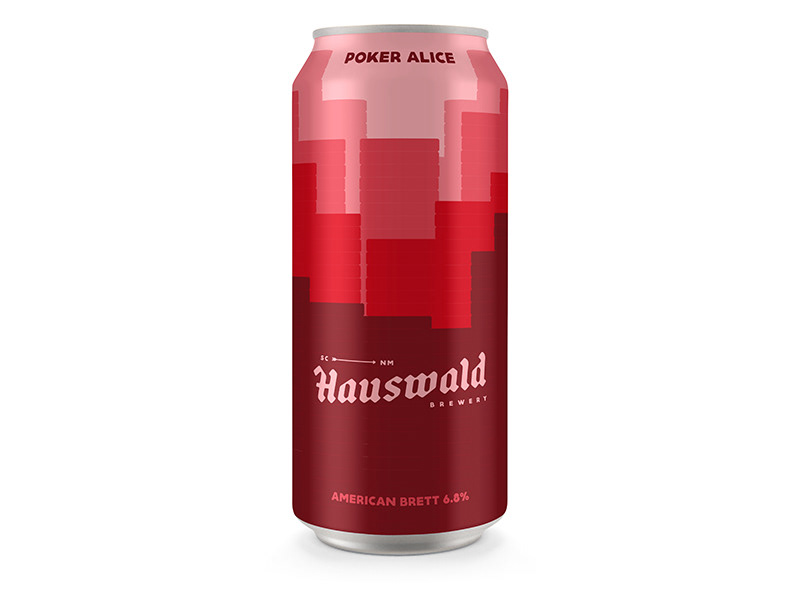 Poker Alice, American brett 6.8%. Day no.38
This week's brewery that has been resurrected was in Silver City New Mexico. One of the famous residents of Silver City was Alice Ivers. After the death of her first husband, Alice started to play poker seriously. After failing in a few different jobs including teaching, she turned to poker to support herself financially. Ivers would make money by gambling and working as a dealer. She made a name for herself by winning money from poker games. By the time Ivers was given the name "Poker Alice," she was drawing in large crowds to watch her play and men were constantly challenging her to play. Saloon owners liked that Ivers was a respectable woman who kept to her values. These values included her refusal to play poker on Sundays.
As her reputation grew, so did the amount of money she was making. Some nights she would even make $6,000, an incredibly large sum of money at the time. Alice claimed that she won $250,000, which would now be worth more than three million dollars.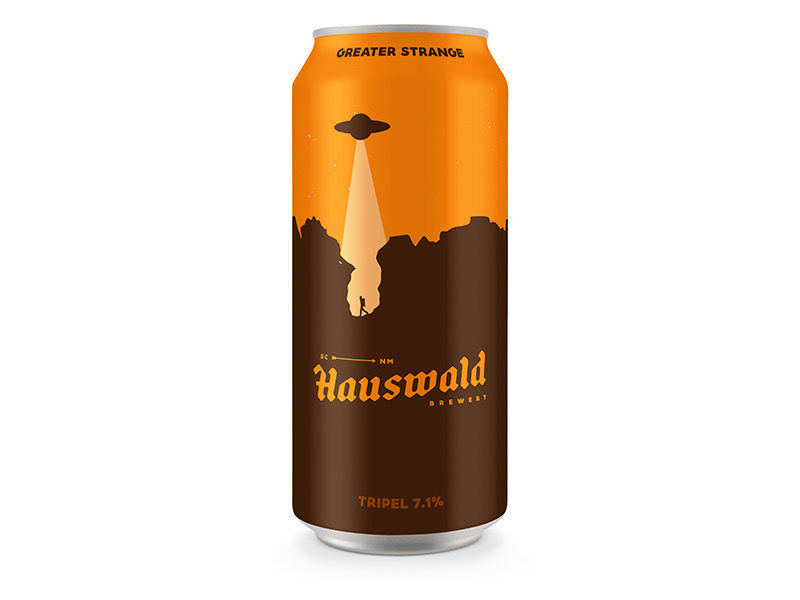 Greater Strange tripel 7.1%

Day 39 in my Resurrect Series tackles little green men…or the sightings of the strange.
 New Mexico has more UFO sightings per year than any other state (over 1,000). Is it because of Roswell? Area 51? Something in the water? I'll just have to visit and see for myself.
Bunny Boom extra stout 6.6%

The novel "Oil!" By Upton Sinclair was based on a prospector from Silver City, NM. The Film "There Will Be Blood" was very loosely based on the book and helped its recent resurgence. When the book was originally released it was banned in Boston for its hotel sex scene. A fig leaf version was made without the scene and the controversy helped make the book a bestseller.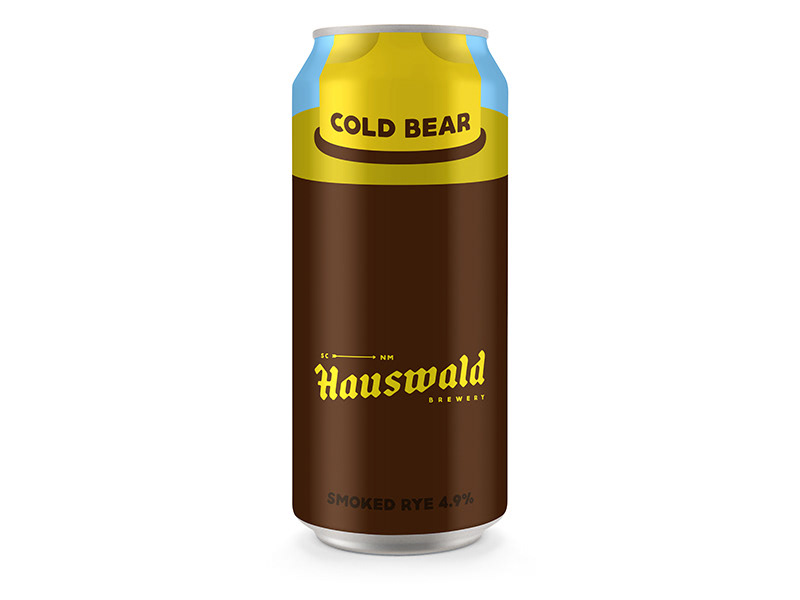 Cold Bear smoked rye 4.9%

The living symbol of Smokey Bear is from New Mexico. He was an American black bear three-month old cub who in the spring of 1950 was caught in the Capitan Gap fire, a Wildfire that burned 17,000 acres in the Lincoln National Forest, in the Capitan Mountains of New Mexico. Smokey had climbed a tree to escape the blaze, but his paws and hind legs had been burned. According to some stories, he was rescued by a Game warden after the fire, but according to the New Mexico State Forestry Division, it was actually a group of soldiers from Fort Bliss, Texas, who had come to help fight the fire, that discovered the bear cub and brought him back to the camp. At first he was called Hotfoot Teddy, but he was later renamed Smokey, after the mascot.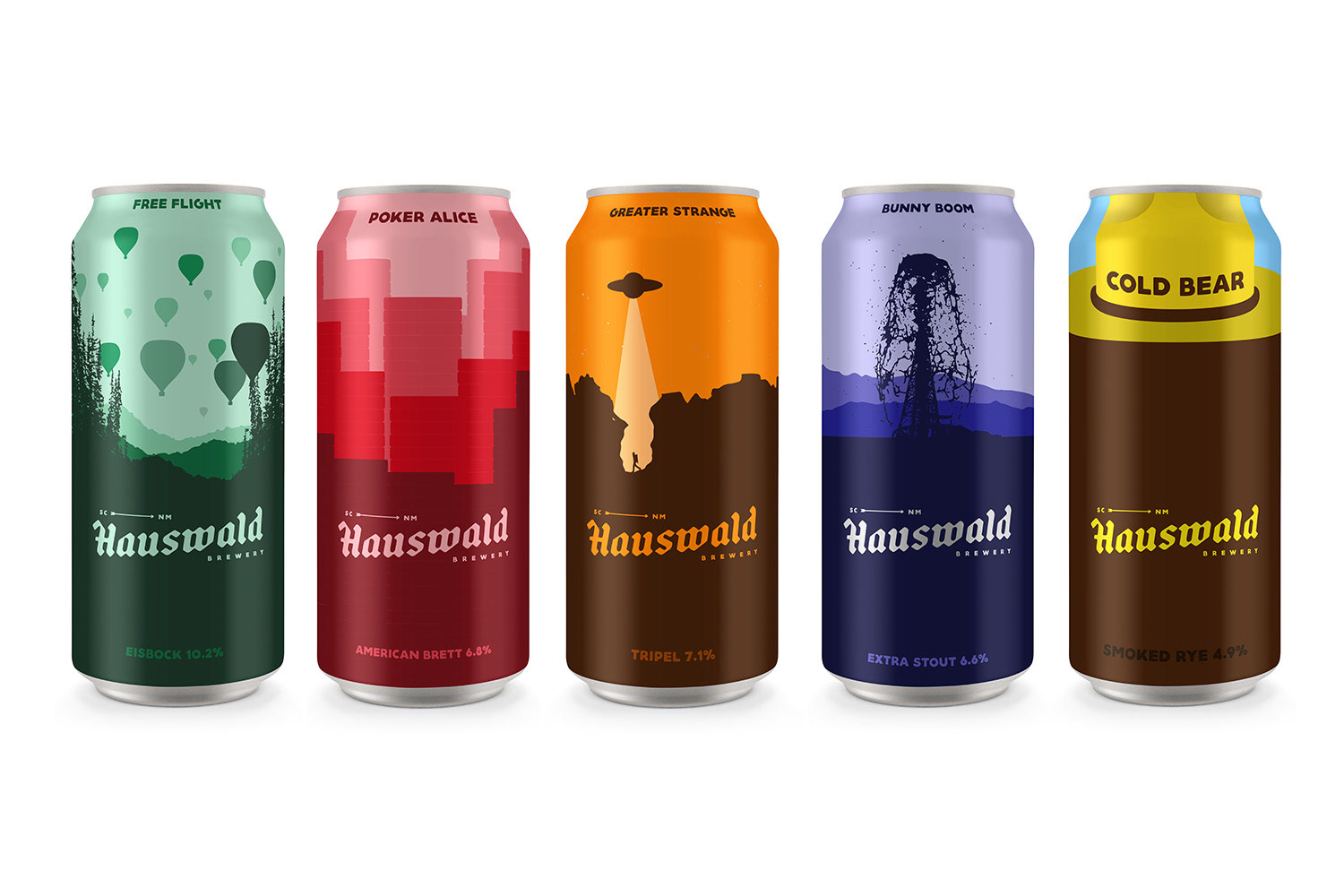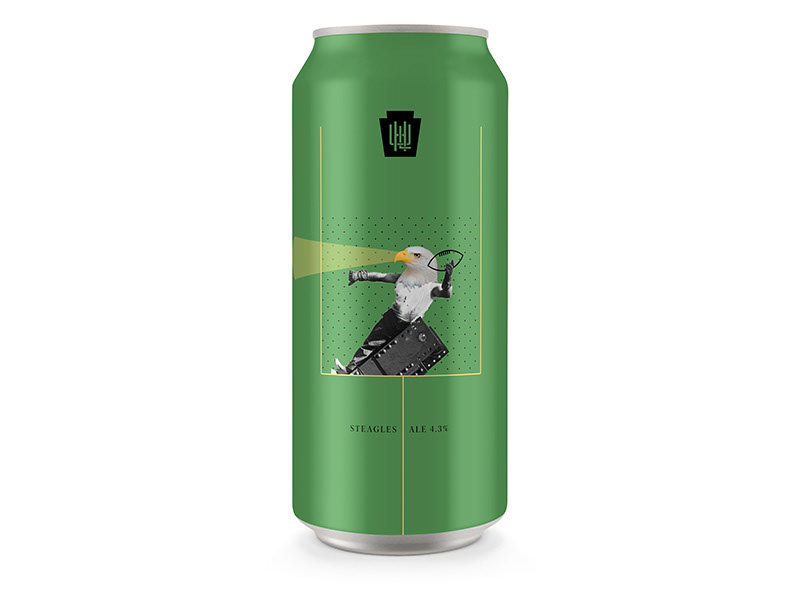 Steagles Ale 4.3%

For this week I'm trying a different style of design, inspired by a collage art post by fellow Upstater: Lunchbox Brain

Many may not know this, at one time in the NFL history, the Steelers and the Eagles once merged teams in 1943. They were referred to locally as the Steagles, officially at the Phil-Pitt Combine. As America entered World War II, all of the military aged men in the NFL joined the armed forces; 600 of them. The feeling in the U.S. was if one could play football, they could fight in war. One Steagle and future Hall of Famer, Bill Hewitt, quit in the middle of the season. He could not take the ridicule and subsequent guilt feelings anymore. But numerous NFL players in 1943 had medical problems that kept them out of the military. Tony Bova, the Steagles' leading receiver with 17 receptions, was blind in one eye and partially blind in the other. Steagles guard Ed Michaels was nearly deaf and center Ray Graves was deaf in one ear. One starting defensive end was blind in one eye and nearly legally blind in the other.
Mallo Drop 6.5%

Peeps are manufactured in Bethlehem, PA at the Just Born candy factory. Every December 31st, a giant Peep is dropped over the town square to ring in the new year. So it's official: they are a year-round candy, not just Easter.
Spruce Up IPA 8.5%

In Sippensburgh, PA one can happen upon the world's largest paint can…or an old water tower made to look like one. Description from @roadtrippers website:
"Driving along interstate 81 in Pennsylvania can be quite montonous and unenjoyable. Luckily there are a few bright spots along this nearly 233 mile stretch of highway. Near the Mason-Dixon line at exit 24, welcoming you to the Blue mountains sits one of the largest paint cans in the world. The 35 feet high can comes adorned with a lid and a handle. Originally the structure was a water tower from the previous owner. When the Benjamain Moore paint company purchased the property they decided to use the eyesore as a marketing tool. Now if only we could find a way to spruce up all of I-81!"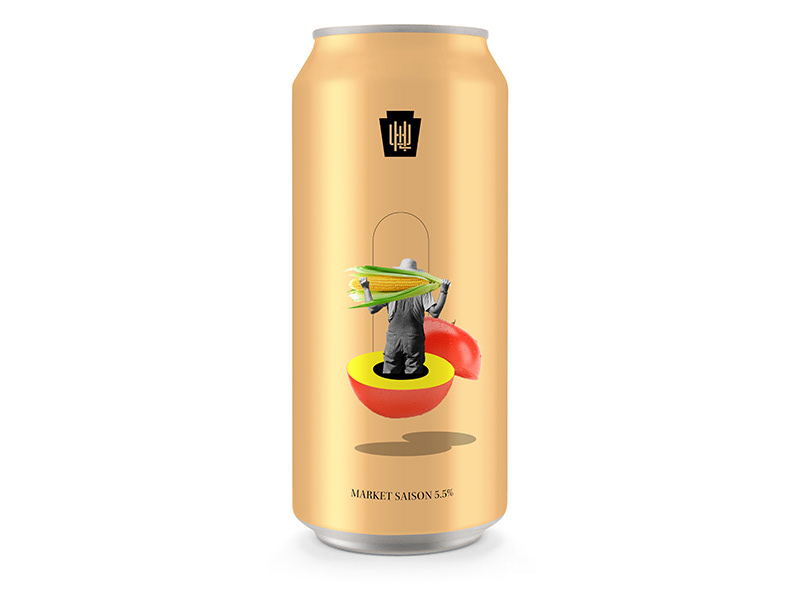 Market Saison 5.5%
Thanks to some intel from Ryan Smoker from
Infantree
I've learned that the Lancaster Central Market is America's oldest farmer's market. The market has been operated continuously since the 1730's. The tradition of the market today is more like an international whirlwind of foods from all around the world and Lancaster County. Shop local and drink local has been a mantra of mine at home and when I visit anywhere. This theme stuck out when he sent it over, so it had to be made.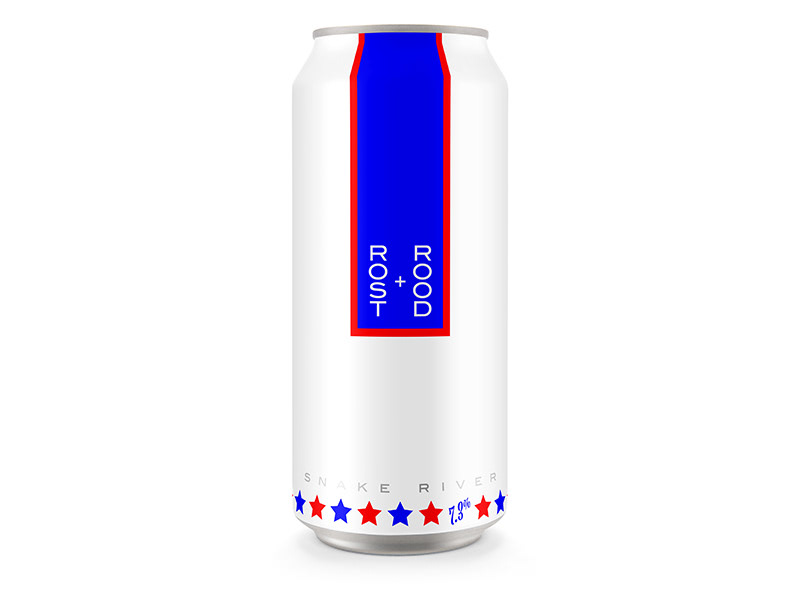 Snake River Bock 7.3%

This week I'm resurrecting Rost & Rood Brewing from Idaho City, Iowa. Open from 1891–97…and that's pretty much all I found out about it. A trip to the local library might have produced more. Regardless, the name is interesting for a brewery so I chose to use it this week.

Todays design is honoring Evel Knievel and his jump with little to no injuries: Snake River Canyon. In 1973 he entered in his custom "X-1" steam powered rocket cycle to be propelled across the quarter mile wide canyon. Prior to attempting the jump, the X-1 was registered as an aircraft instead of a motorcycle to get permission form the state of Idaho. After he left the 10 story ramp the parachute malfunctioned and deployed early. With the drag of the chute the craft drifted backwards to the bottom of the canyon, nearly landing in the river. Luckily Knievel only suffered minor injuries.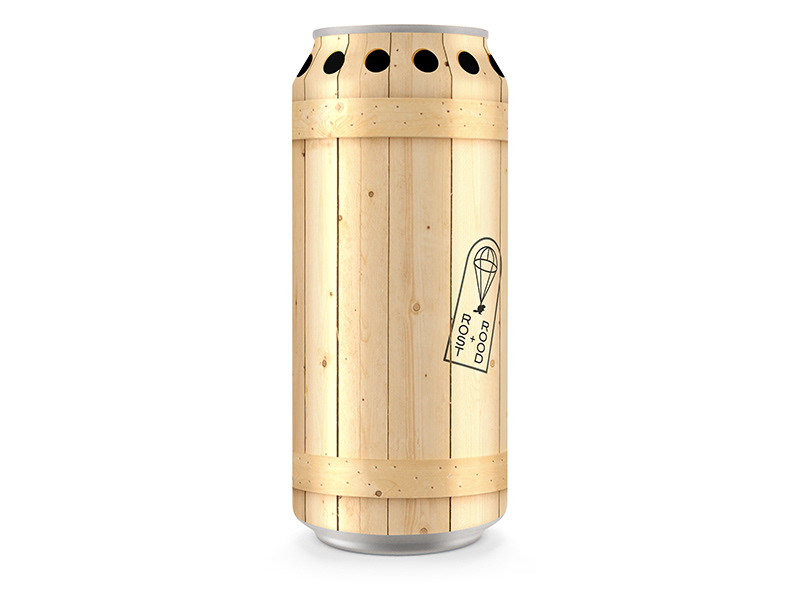 Beaver Drop Lager

In 1941, Idaho beavers made national news when five specimens crucially stabilized a water supply in Salmon, Idaho, "saving the city the cost of a dam." Beaver trappers moved the beavers in a more conventional manner in that case, but it's clear that—by land or by air—the beavers could help Idaho just as much as Idaho could help the beavers.
The cost of building a dam wasn't the only money involved in the beaver-moving project. Popular Mechanics ran a 1949 feature on the parachuting Idaho beavers, which also mentions that the trappers working with the effort were able to keep some of the animals for themselves, to sell their fur coats. At a time when the beaver population was estimated at 90,000 in Idaho, beaver trappers were allowed to only skin a few for their own profit, and then took care of the rest of the beaver population in designated areas.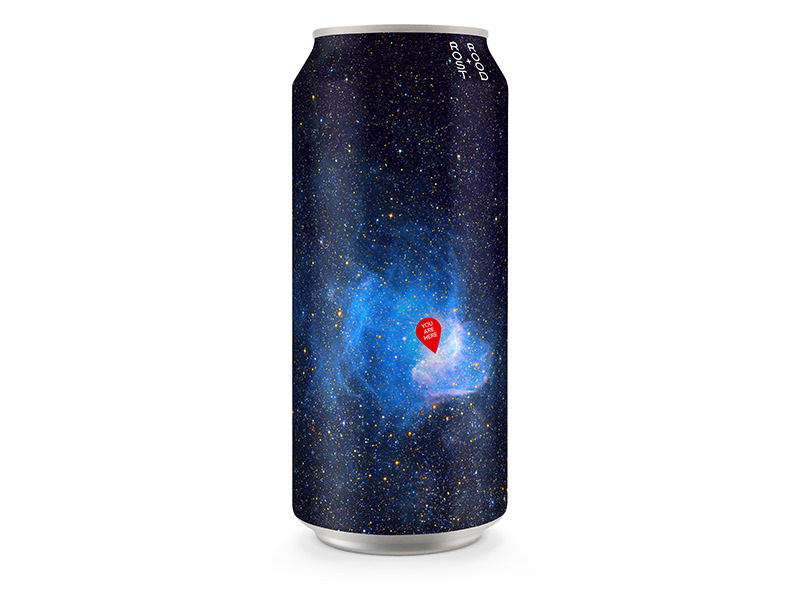 You Are Here, dry hopped sour 7.2%

The center of the universe is located in Wallace Idaho. True story. This concept had its impromptu origin in 2004 as a sarcastic critique by an international crowd of Silver Summit attendees of the EPA's lead-headed 2002 Record of Decision which said, in essence, that if a thing cannot be disproven, it is thereby proven. The anniversary of the Mayor's proclamation that Wallace MUST be the Center of the Universe because you can't PROVE otherwise has naturally been celebrated ever since. In 2006, the commemoration included the crowning of the Princess of the Center of the Universe and the marrying of high school sweethearts... forty years later. In 2007, a dedicated volunteer committee morphed the celebration into a wildly successful scholarship drive with Miss Center of the Universe and Mr. Hard Rock contests, where votes were dollars gathered in jars. A non-profit corporation was established to manage the expanded scholarship fund raiser in 2008.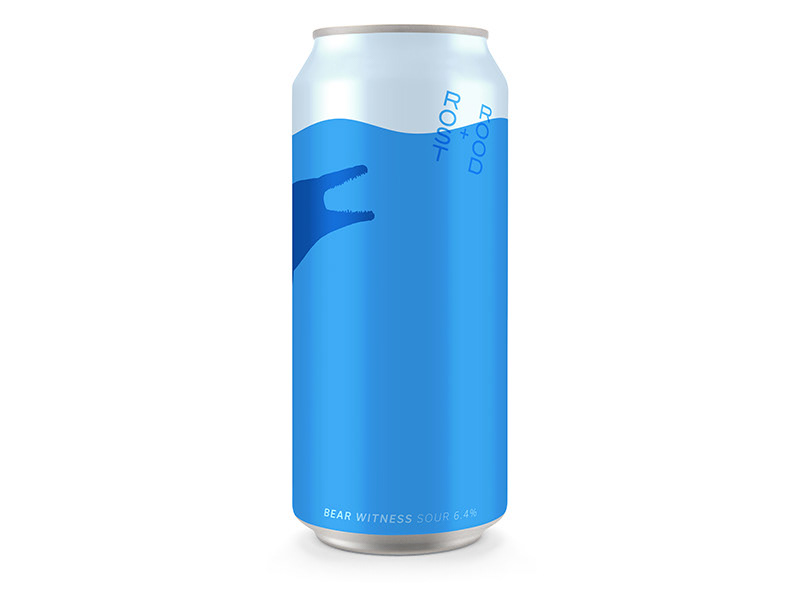 Bear Witness sour 6.4%

The Bear Lake Monster is a being appearing in folklore near Bear Lake, on the Utah–Idaho border. The myth originally grew from articles written in the 19th century by Joseph C. Rich, a Mormon colonizer in the area, purporting to report second-hand accounts of sightings of the creature. However, he later recanted the stories. In recent years the monster is considered to be a tourist attraction. The last reported sighting of the monster was in 2002.

Not all descriptions of the Bear Lake Monster agree, but one team of folklorists stated that it "is reported to resemble a serpent, but with legs about eighteen inches long on which it marauds along the shoreline."One article reported that the creature had "a large undulating body, with about 30 feet of exposed surface, of a light cream color, moving swiftly through the water, at a distance of three miles from the point of observation." Others reported seeing a monster-like animal which went faster than a locomotive and had a head variously described as being similar to that of a cow, otter, crocodile or a walrus (minus the tusks). Its size was reported to be at least fifty feet long, and certainly not less than forty. Some sightings even spoke of a second member of the species and smaller monsters as well.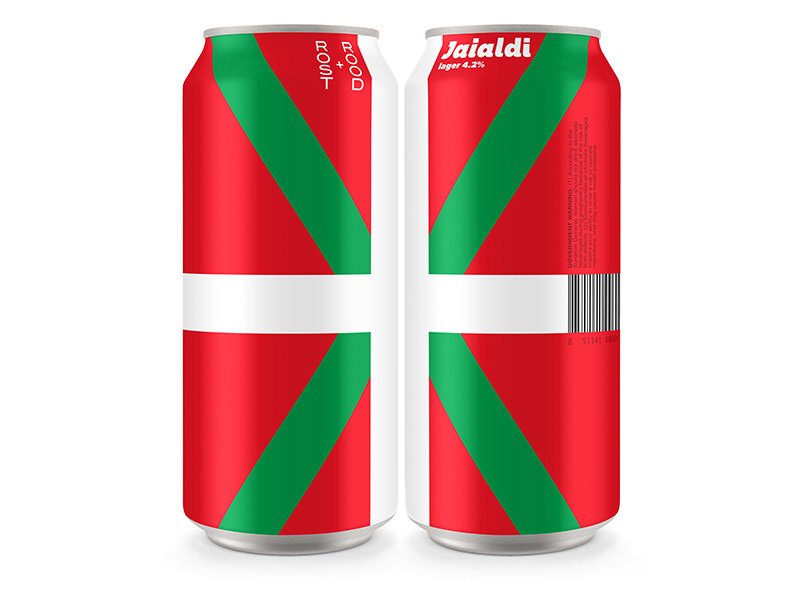 Jaialdi lager 4.2%

The design for this can is the flag of the autonomous region called Basque Country which spreads from Spain to France. Jaialdi refers to a festival in the Basque Language (Euskara). This festival exhibits the Basque culture with dancing (dantzan) and musical (musika) performances, sporting (kirol) events, and authentic food (jateko) and drink (edateko). The Basque people are known for their merriment, and Jaialdi showcases these characteristics well.

Jaialdi was first celebrated in 1987 at the Old Idaho State Penitentiary as a one time weekend event to educate the public about the Basque culture. Jaialdi '87 attracted approximately 30,000 visitors who thoroughly enjoyed the event, the location, and the opportunity to be part of the Basque activities. The festival was so popular that Governor Cecil Andrus asked the local Basque community to put on another celebration to help celebrate Idaho's Centennial in 1990.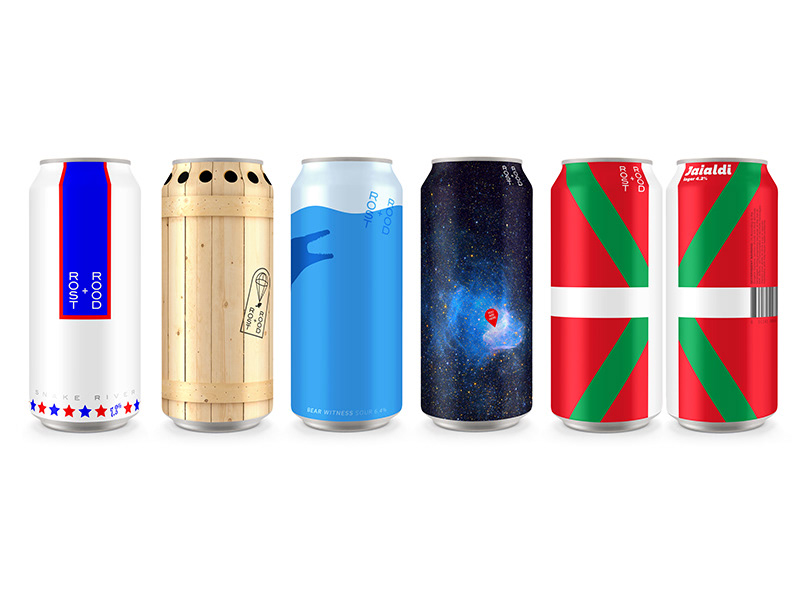 This week: Otto Brewing, Kentucky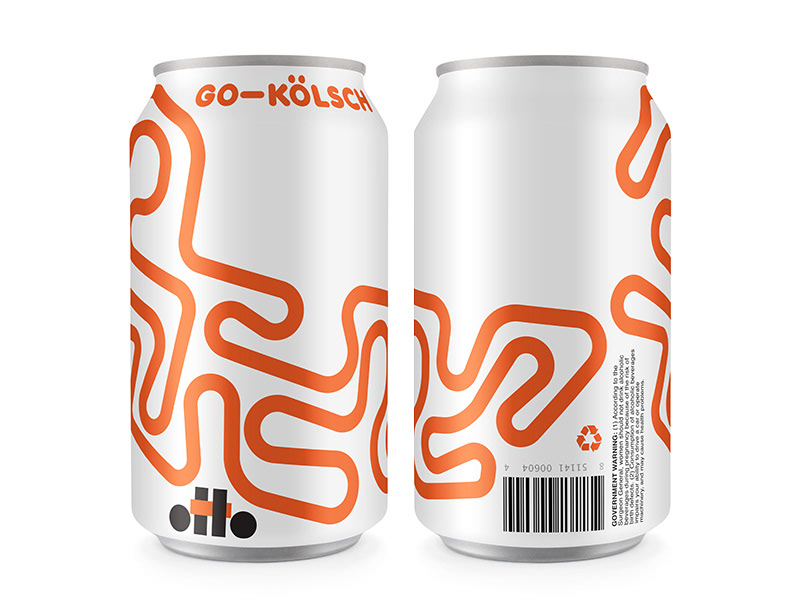 Go-Kölsch
Simple and fun one today. Kart Kountry in Shepardsville Kentucky has the longest go-cart circuit in the world at 1.5 miles. The design is the track shape from an aerial view. Should be a t-shirt…call me Kart Kountry. Although their website says that alcohol is not allowed on the premises—if they added an after-race area—some of these beers could easily be sold.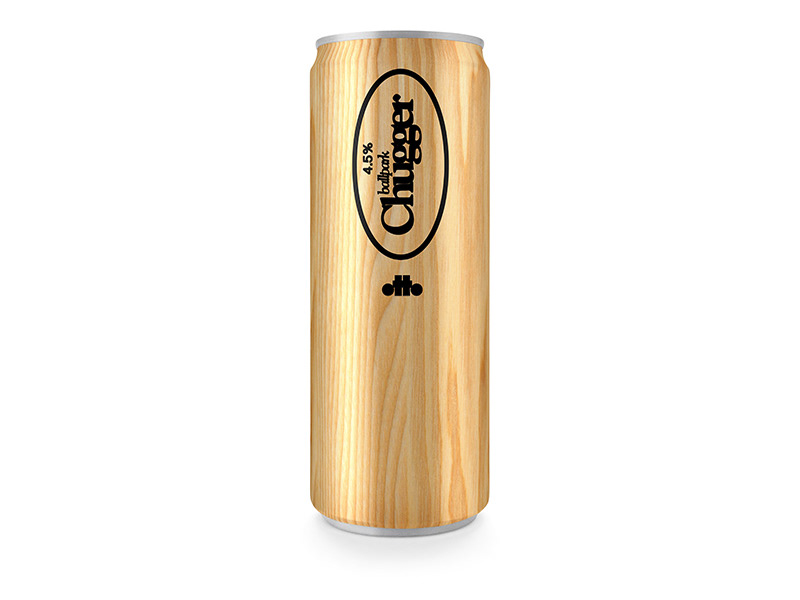 Ballpark Chugger 4.5%

Todays design is an homage to baseball and the birth of the Louisville Slugger.

J. F. Hillerich opened his woodworking shop in Louisville in 1855. During the 1880s, Hillerich hired his seventeen-year-old son, John "Bud" Hillerich. Legend has it that Bud, who played baseball himself, slipped away from work one afternoon in 1884 to watch Louisville's major league team, the Louisville Eclipse. The team's star, Pete "The Gladiator" Browning, mired in a hitting slump, broke his bat. Bud invited Browning to his father's shop to hand-craft him a new bat to his own specifications. Browning accepted the offer, and got three hits to immediately break out of his slump with his new bat the first day he used it. Browning told his teammates, which began a surge of professional ball players to the Hillerich woodworking shop.

J. F. Hillerich was uninterested in making bats; he saw the company future in stair railings, porch columns and swinging butter churns. In fact, for a brief time in the 1880s, he even turned away ball players. Bud, however, saw the potential in producing baseball bats, and the elder Hillerich eventually relented to his son. The bats were sold under the name "Falls City Slugger" until Bud Hillerich took over his father's company in 1894, and the name "Louisville Slugger" was registered with the U.S. Patent Office. In 1905, Honus Wagner signed a deal with the company, becoming the first baseball player to officially endorse a bat.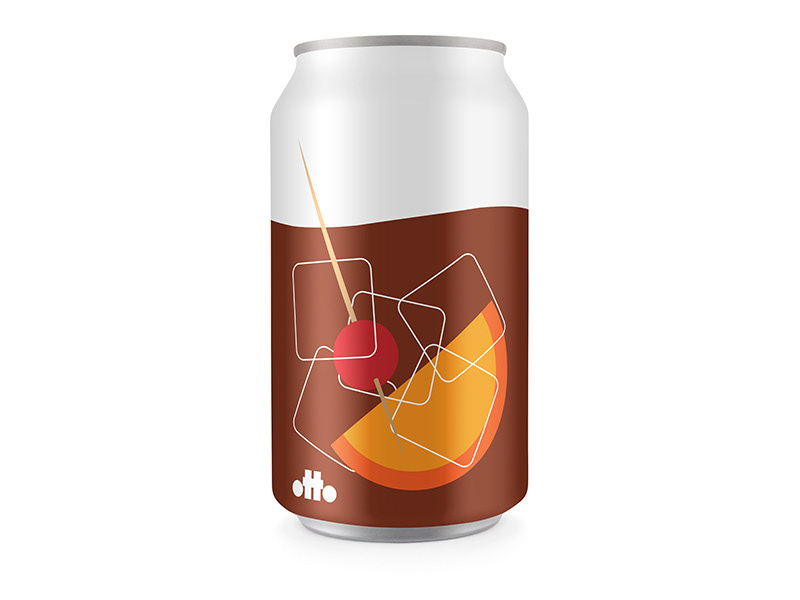 Old Fashioned dubbel 8.9%

The Pendennis Club, a private club in Louisville, is the birthplace of the Old Fashioned drink, possibly the first mixed drink to be called a cocktail. Also my personal cocktail of choice with a small batch bourbon, cheers.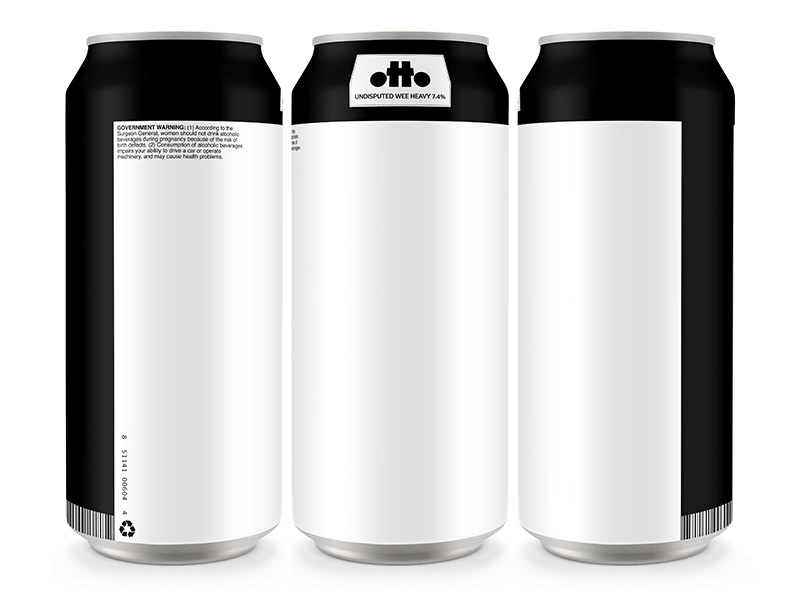 Undisputed Wee Heavy 7.4%
Todays design: pugilistic ephemera
Cassius Clay was born and raised in Louisville, Kentucky, and began training as an amateur boxer when he was 12 years old. At age 18, he won a gold medal in the light heavyweight division at the 1960 Summer Olympics in Rome and turned professional later that year. At age 22 in 1964, he won the WBA, WBC, and lineal heavyweight titles from Sonny Liston in a big upset. Clay then converted to Islam and changed his name from Cassius Clay, which he called his "slave name", to 
@muhammedali
 He set an example of racial pride for African Americans and resistance to white domination during the 1960s Civil Rights Movement.
Float like a half & half, sting like a wee heavy™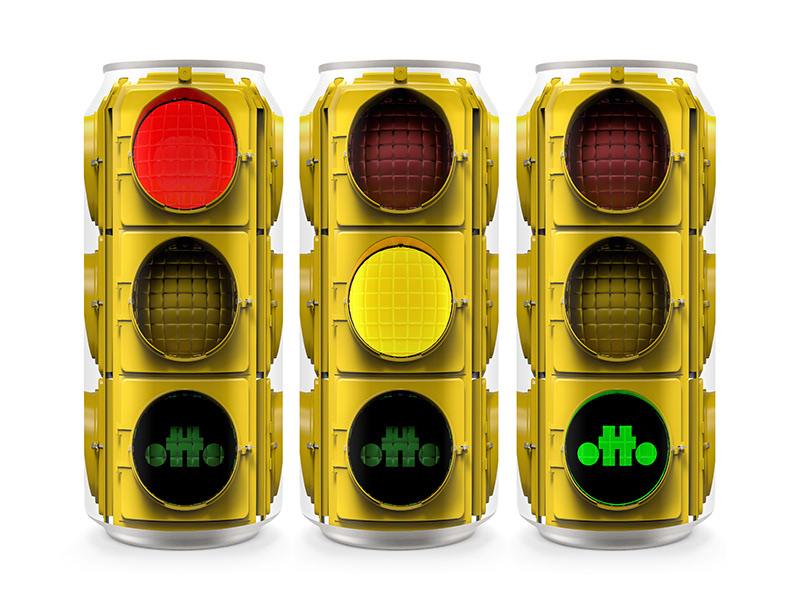 Not a Light Beer! 9.23%

Since we are examining the local history of Kentucky, the inventor Garrett Morgan should be near the top. Not mentioned often for his ingenuity, he best known invention is the "three position" traffic light. His was not the first traffic light, but having a third yellow position significantly reduced the amount of accidents when compared to the common stop or go lights. He came up with the idea after witnessing a serious accident at an intersection, filed for patent in 1922, and granted patent in 1923.

Besides the modern traffic light, he also has fame for his invention of the Smoke Hood in 1912. He had come up with the idea after watching firefighters encountering smoke in the line of duty. After he was granted patent, he founded the National Safety Device Company to market the invention around the country. Being a black entrepreneur, he often had to hire a white male actor to take credit for the invention during demonstrations. When an actor was not available, he would also dress up as an Indian chief and entered a smoke filled tent, then emerging 20 minutes later unharmed.

His hood was altered to become a gas mask that was used by the U.S. military during World War I and later became standard equipment. Morgan later added a model with an air bag that supplied 15 minutes of fresh air. Two years after receiving patent for the Smoke Hood, it was awarded a gold medal by the International Association of Fire Chiefs. His invention gain national attention after he rescued several men's lives after a tunnel explosion near Lake Erie. He and his brother use the hoods to rescue all of the trapped men as well as bringing out the bodies of earlier victims. Morgan personally made four trips into the tunnel during the rescue, and his health was affected for years afterward from the fumes he encountered there. Cleveland's newspapers and city officials initially ignored Morgan's act of heroism as the first to rush into the tunnel for the rescue and his key role as the provider of the equipment that made the rescue possible, and it took years for the city to recognize his contributions.
Barbaric YAWP! 6.5%
One of my favorite movies of all time is Dead Poets Society. I was happy to learn that the movie was filmed in this weeks state for the 
#ResurrectSeries
 Being the smallest state, left myself with a shorter list of fodder for this week, but I've found some gems, including this one. 'Welton Academy' was actually St. Andrew's School on 2,000 acres of farmland between Dover and Wilmington. The stage production of A Midsummer Night's Dream with Neil playing Puck, was filmed 
@theeveretttheatre
 in Middletown. The old colonial town of New Castle was where 'Mr. Perry's home' was. Most significant, the cave where the Dead Poets had their meetings was filmed in the Beaver Valley Cave; Deleware's only cave. Unfortunately it is privately owned and also requires advanced caving skills.
Beer-O lambic 4.2%
This design may bring up memories of family picnics, school lunches, or hospital food. It is an homage to the 70's–80's packaging of an American classic. Jell-O was a staple in my youth and has strangely disappeared in my early teens. Ambrosia salads were a guarantee at family parties, and I used to love working my way past the Jell-O to the marshmallows which were frozen in suspension like Han Solo. The connection with Delaware is that Jell-O has been manufactured in Dover since the mid 60's. Since childhood I have revisited this colorful form through the modern classic: Jell-O shots. I'm still waiting for someone to estimate how much Jell-O is sold for this use. I would guess around 25%, what say you 
@jello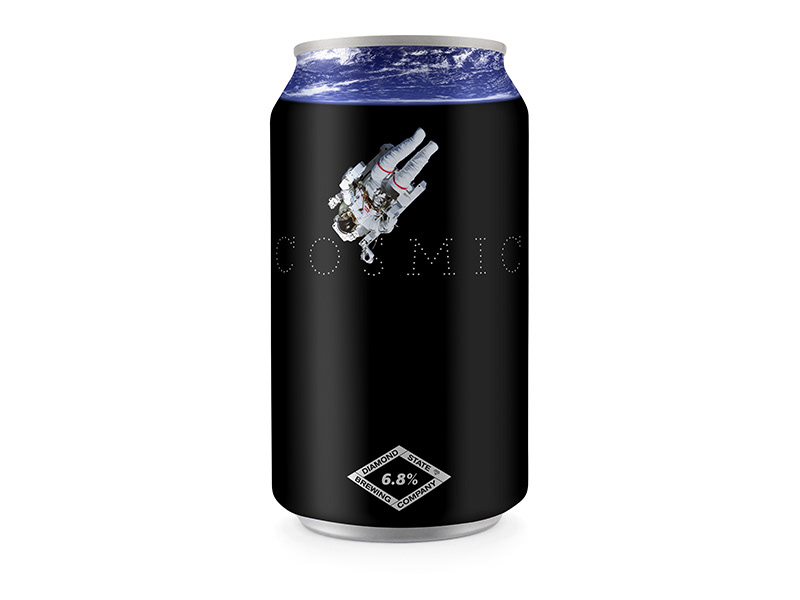 Cosmic IPA 6.8%

Random fact of the day: Spacesuits are manufactured in Delaware. The company called ILC Dover has been making suits for United States astronauts since the Apollo program. They also have created airbag landing devices for the Mars pathfinder and Mars exploration rover. In addition they also manufacture airships, zepplins, and masks for: chemical, biological, radiological, and nuclear situations.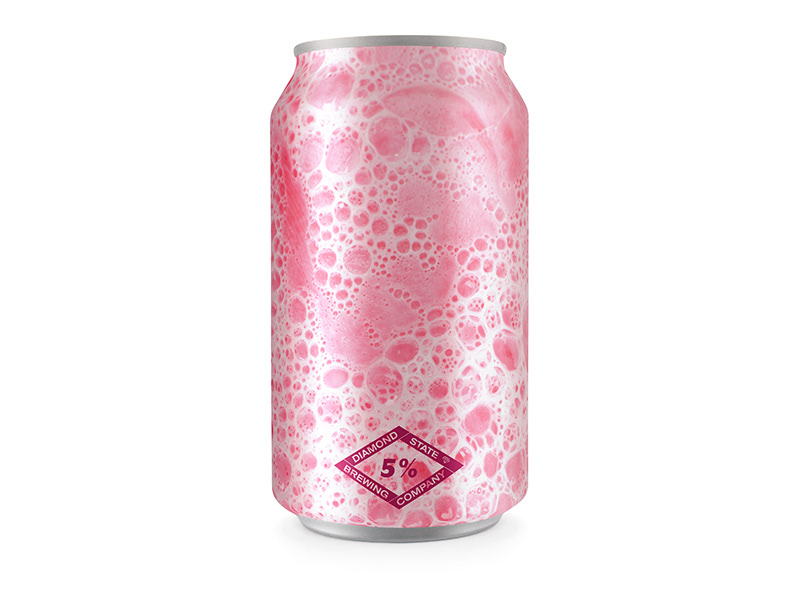 New You Pale Ale 5%

Trying something different today: guess the movie. Besides Delaware, the other clue is: Paper street.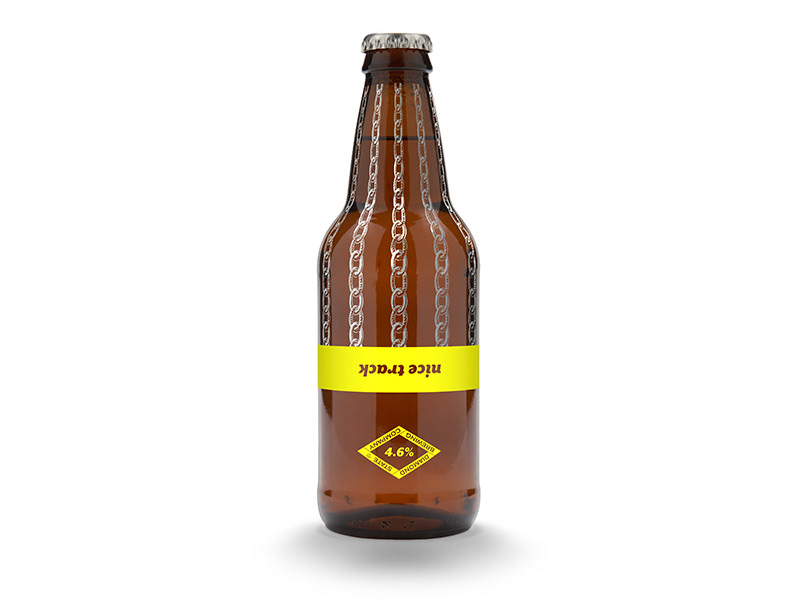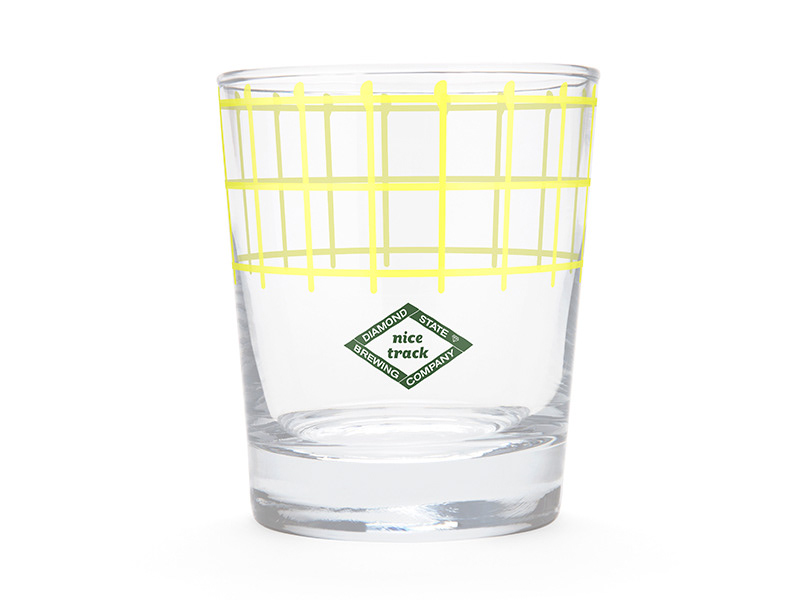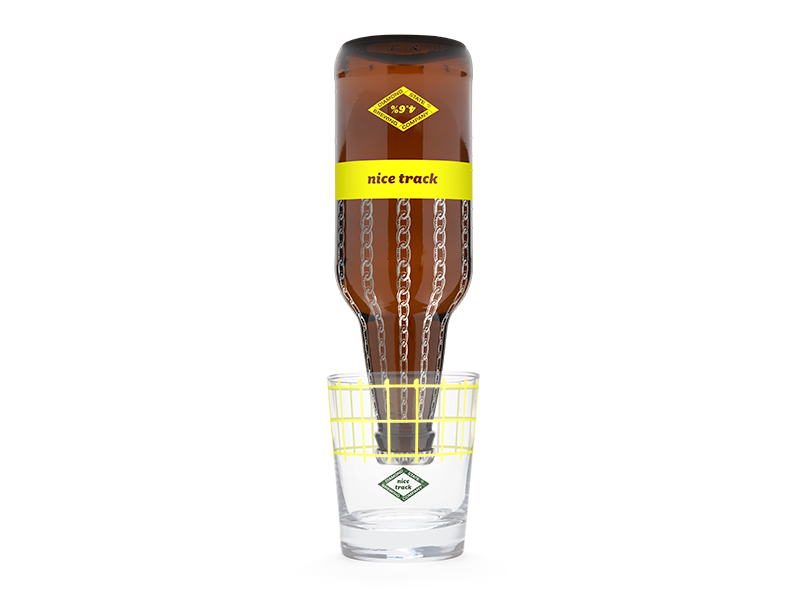 Nice Track Ale 4.6%

The great state of Delaware has a strong bond with the game of disc golf. They are the only U.S. state to have a course in every state park. I play and enjoy having a nice beer after one or two rounds. Where I live in Schenectady, there is an excellent course in Central Park, that isn't very far from a few pubs. Which is nice. I had this theme for today set aside all week while trying to think of a way to represent disc golf in beer packaging. A can and the modern staple of a snifter wouldn't do the basket justice. Pint glass would've been too big. Plus, most breweries don't use a simple large rocks glass and a simple after round ale doesn't need a fancy-pants glass. All of this came to me as a lay awake at 4am today.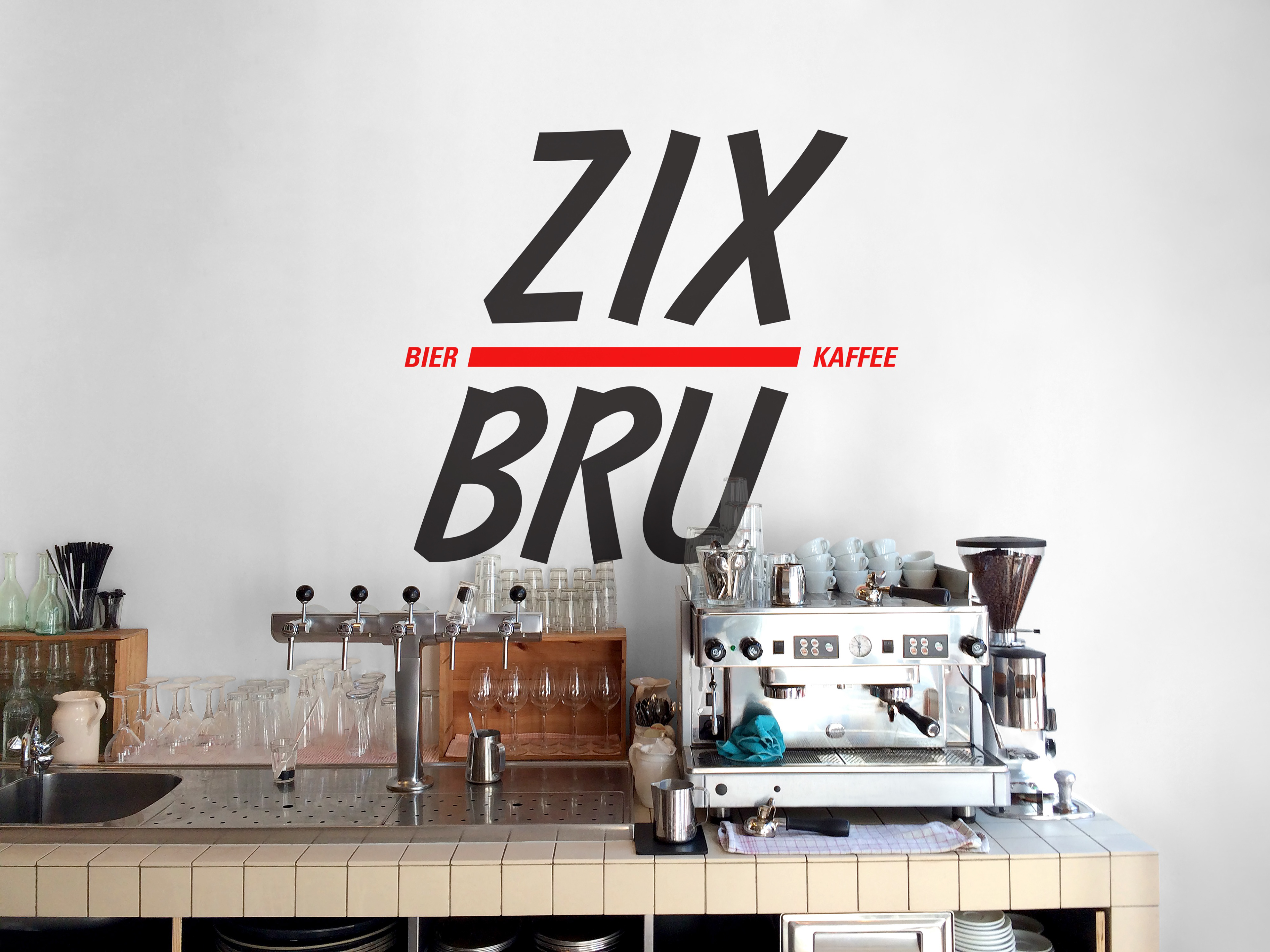 Picket Fence 8.6%

Loosely based on Milan High School who won the 1954 Indiana State basketball championship, Hoosiers has been the quintessential film for hoop fans. So much so that in 2001 it was selected by the Library of Congress for preservation in the National Film Registry for its cultural, historic, and aesthetic significance. "Don't get caught watching the paint dry" was arguably the most well known scene, but I always enjoyed when Ollie landed both underhand free throws to beat the Wildcats.

For this week I chose Zix brewery from New Alsace, Indiana. A family business that traded hands amongst sons and brothers from 1865–95. I have yet to create a micro brewery that is also a coffee roaster, so this week we have one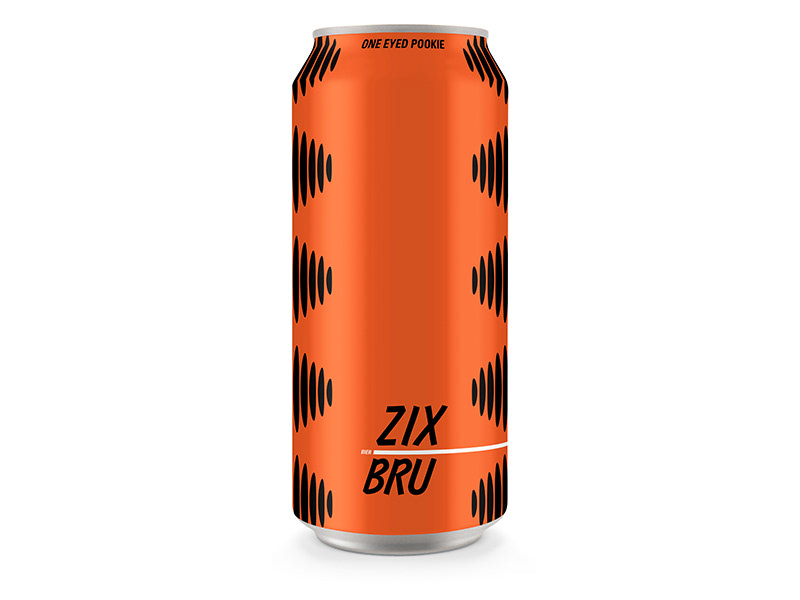 One Eyed Pookie Ale

Once holding the Guinness world record for the most widely syndicated comic strip, Garfield was first published in 1978. The connection to Indiana is Jim Davis hometown of Marion, the strips first home was in Indiana, and Paws Inc.—a licensing group for the comic—was headquartered in Muncie. I remember watching the Garfield cartoon as a kid. It was one of my top choices besides wrestling, G.I. Joe, He-Man, and Thundercats: HOOO! Todays beer is an IPA named after Garfield's favorite toy teddy bear Pookie, who once lost his button eye.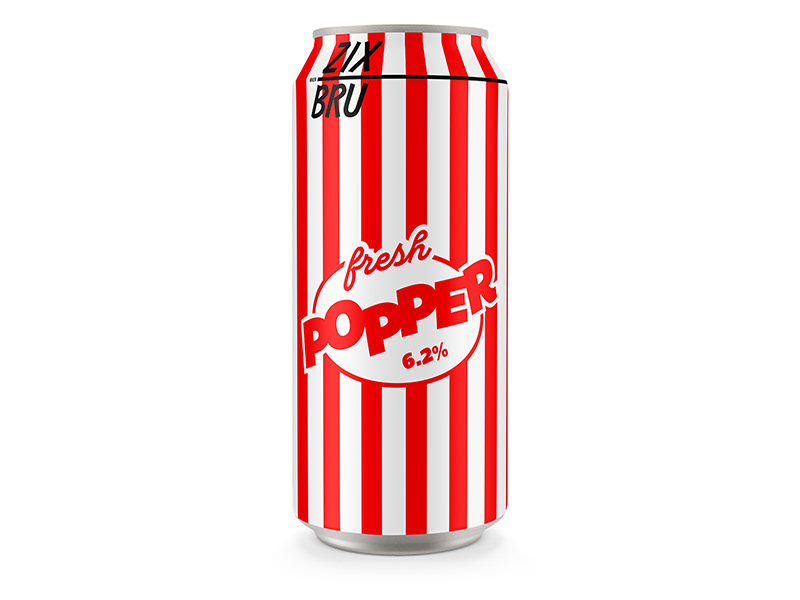 Fresh Popper saison 6.2%

Indiana is where 90% of the worlds popcorn is grown. Not the same as typical corn that we eat off of the cob, Zea is the only form of maize that can be popped. Archeologists have found remnants of popcorn that date back to 3600 BC in Mexico. In U.S. history, popcorn was a common treat during the depression because it was so inexpensive. Not so cheap in movie theaters nowadays. Full disclosure: I'm not a big fan of popcorn. At the movies, if anything, I do nachos. One acre of land uses 30,000 seeds to plant; I'm still trying to find the conversion to jumbo buckets.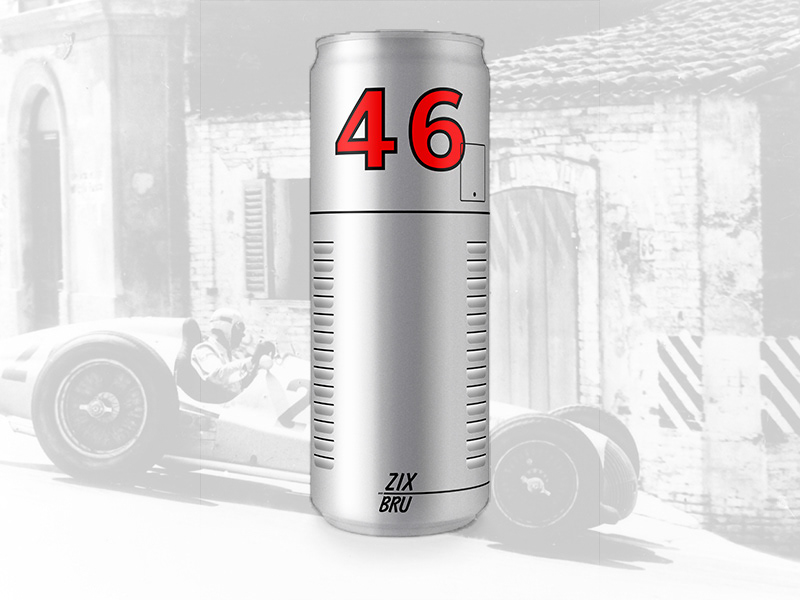 Classy Loser Ale 4.6%

Most of the local references I use are great things, but for today I decided to examine a failure. Arguably the most recognizable vehicle in automotive history has a poor history with the Indianapolis 500. The Mercedes-Benz W154 was a Grand Prix racing car with a history of winning European championships—in 23 races it had won 12. But when the storied chassis number nine was discovered in Czechoslovakia after the war, Don Lee purchased it to use a new rules change allowing European vehicles into the Indy 500. Expecting to find success with the pedigree, Lee was sorely mistaken. From 1947–49 and then again in 1957 the car attempted to compete…and failed. In the four attempts the car retired from the race twice and did not qualify for the other two.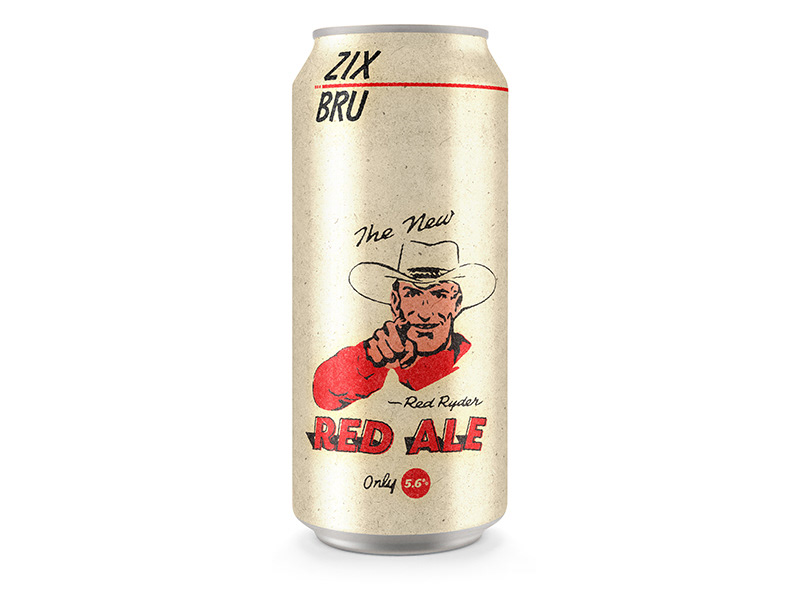 Red Ale 5.6%

Since it's snowing in Upstate New York, this design is fitting. For some this is the Christmas Movie to watch every year. A Christmas Story was set in Hohman, Indiana and meant to depict the late 30's–early 40's. I could've referenced the bunny suit or the leg lamp, but Red Ryder the cowboy was begging for his own beer. Ralphie would've had much more fun shooting his dads empty red ale cans off of the fence. The real life Red Ryder model did not have a sun dial or compass in the stock. For the film they were added on the opposite side of the stock due to Peter Billingsley being left-handed.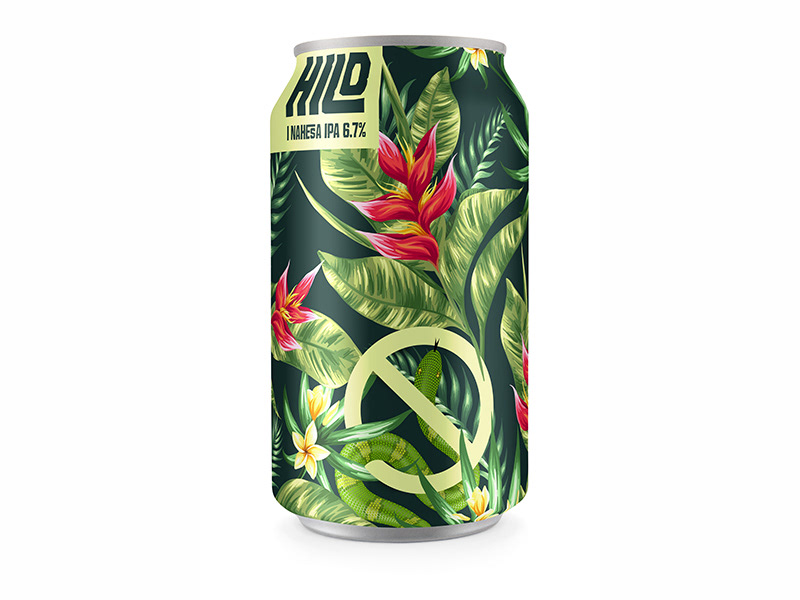 I Nahesa tropical IPA 6.7%

Winter is almost over so lets get tropical 🌴 in Hawaii. Hilo Brewery was open in city of Hilo on the big island from 1937–1942.  For day one, we examine a curious law in Hawaii that snakes are outlawed. There have been a few spotted, but it is illegal to bring snakes to Hawaii. Why? Because without any predators to keep the population low, they would eventually overrun the islands. Another why question…why didn't Indiana Jones never venture there. Kind of plays to his strengths.

Pineapple Saison 5.2%

The Guinness World record for the largest maze is the Dole pineapple maze on their plantation in Wahiwa, HI. It covers three acres with two and a half miles of paths and 14,000 pineapple plants. Sounds like a full day of wandering in it, but less scary than the Overlook Hotel maze.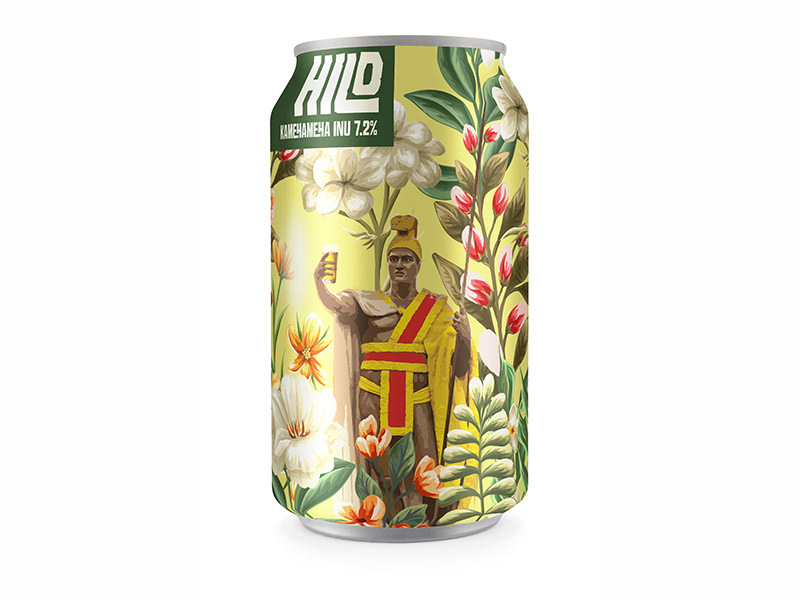 Kamehameha Inu 7.2%

Hawaii is the only U.S. state to honor a monarch. King Kamehameha Day is celebrated on June 11th as a public holiday with parades and celebrations on the islands. There is a statue of Kamehameha in Honolulu that is decorated with leis annually and a replica in Emancipation Hall in Washington D.C.

His full Hawaiian name was: Kalani Paiʻea Wohi o Kaleikini Kealiʻikui Kamehameha o ʻIolani i Kaiwikapu kauʻi Ka Liholiho Kūnuiākea. To use that, I'd have to wrap that around the can like a barber pole. His legacy was from conquering the islands and establishing the Hawaiian Kingdom in 1810. His rise to power is somewhat explained through folklore of when he was the only human to move the Naha stone. Prophecy explains that whomever moves the Naha Stone will unite the islands. In stories, Kamehameha did this as a child then went on to fulfill the prophecy.

During his rule the Law of the Splintered Paddle which protected the human rights of non-combatants during war was put in place. The origins of this law stem from when Kamehameha's leg was stuck in rocks near the shore and two fishermen broke a wooden paddle over his head instead of helping him. Years later they faced the king because of their violent past, Kamehameha did not punish them but gave them a gift of land and established the protection of anyone not fighting in wars. To extend his legacy as unifying the islands beyond is death, he established a legal system, created trade with taxation, promoted the trade with Europe and the U.S. and prohibited non-Hawaiians from owning land. The latter was eventually lifted in 1848, but to this day anyone who is not of Hawaiian decent is not considered to be Hawaiian.

To any Hawaiians: I felt the need to change the statue to hold a beer. No disrespect meant by that or the naming of the beer; Google translate lead to Inu for 'drink', is that correct? Maybe a visit is in order to straighten this out.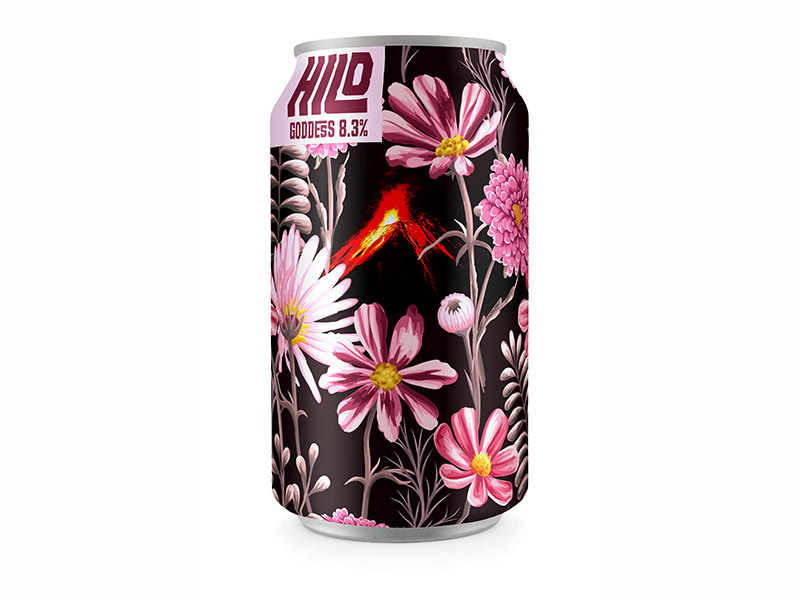 Goddess, gin barrel aged biere de garde 8.3%

Pele the volcano goddess has been a part of Hawaiian legends for centuries. It is said that if you meet a beautiful young woman in red, or an older woman with white hair, you must greet her with Aloha and offer your help. To be truly in Pepe's good graces you must visit Halema'uma'u crater and give an offering of food, flowers, and gin. If you do not follow the first set of rules to help, you or your family will experience death or heartbreak.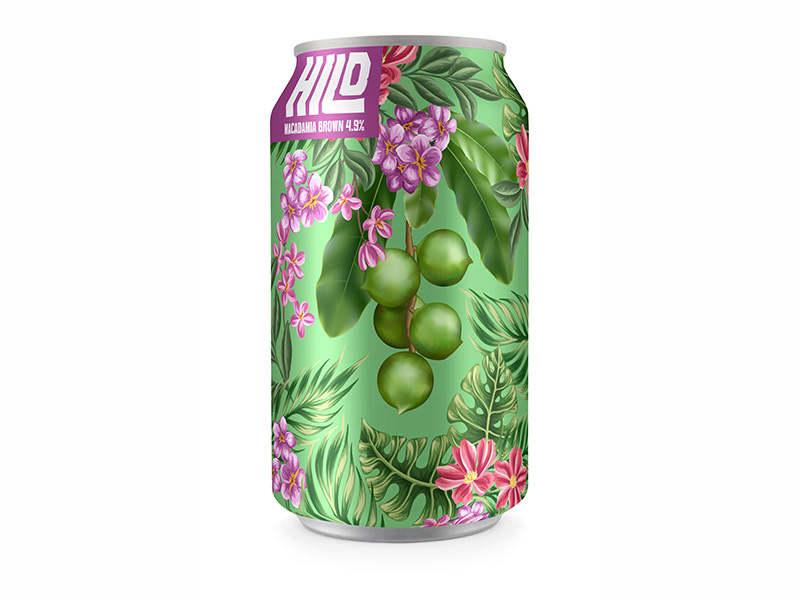 Macadamia Brown 4.9%

Two of the major crops that Hawaii is known for are not native to the islands. Today's design focuses on the Macadamia nut. The crop was suggested after early plants thrived in the soil and climate. In the early 1920's, the first plantation was established on government land by a Massachusetts man—Ernest van Tassel. After nine years of research, scientists and their students grafted a handful of strains that would yield high quality crops. If any Hawaiian breweries are reading this and haven't brewed a macadamia nut beer…do it and send some to me.